Related News
Related News

EWEB Recognized with Excellence in Communications Awards from American Public Power Association

We are proud to have been recognized with two Excellence in Public Power Communications Awards for 2023 from the American Public Power Association (APPA).

Find Out More

Let's talk turkey. If a disaster strikes, is your family ready?

Many of us avoid discussing politics over the dinner table in the spirit of family peace and harmony. But here's a topic that can bring everyone together: emergency preparedness.

Find Out More

EWEB To Hold First of Two Public Hearings on Proposed 2024 Budget and Prices

At the Nov. 7 Board of Commissioners meeting, EWEB staff will present a proposed budget that includes rate increases necessary to support utility operations and make needed infrastructure investments.

Find Out More

EWEB now offering a Smart Thermostat rebate program

EWEB is excited to announce a new residential rebate program to provide electric customers with free or greatly discounted Smart Thermostats to customers whose primary source of heating is from an electric forced-air furnace or heat pump.

Find Out More

Your EWEB Rates at Work: Investing Today for a Resilient Tomorrow

For more than a century, EWEB has planned, built, and maintained the systems that deliver safe, reliable, and environmentally responsible power and water to Eugene homes and businesses.

Find Out More
Is it Time to Upgrade Your Heating System?
November 15, 2019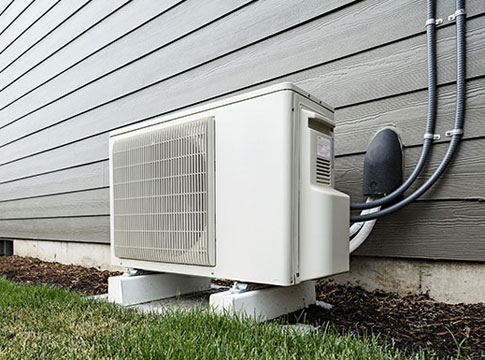 Cold weather is coming, and that means households will rely on their heating systems to stay healthy and comfortable. Running the heat 24 hours a day, and the occasional extreme cold snap, like the ones we've seen in the last few years, can put stress on older, inefficient equipment, potentially leading to expensive emergency repairs.
At some point, it may be time for a new heating system for your home or rental property. But how do you know if the system needs replacement or repair?
Here are some signs that it may be time to upgrade your heating system:
It's more than 15 years old
Heating, ventilation, and air conditioning systems require proper, regular maintenance in order to work efficiently, but even in the best-case scenarios, most systems last only 15 to 20 years.
Increase in the electricity bill
When heating systems are not working to their full capacity, they typically use more energy than normal causing your bill to go up. Your EWEB bill shows how much electricity you use each month, making it easy to compare usage over time.
More system noise
If the heating system seems louder than usual, it could mean there's a problem or the equipment is wearing out. Contact a professional to determine if your system needs a repair or if it needs to be replaced.
Decreasing home comfort
Uneven heating is often a sign that your system isn't working as efficiently as it should.
If it sounds like the heating system in your home or rental property is reaching the end of its useful life, you might want to consider replacing it with a new, high-efficiency heat pump. A ductless heat pump is cheaper to install and operate than any other heating system, easy to maintain, provides significant bill savings, improves air quality, and comes standard with built-in air conditioner. Replace your older furnace before winter weather arrives, and you can enjoy those benefits all year long.
Check out EWEB's rebates and loans for ducted and ductless systems.