Founded in 1911, we are Oregon's largest customer-owned utility. We provide water and electricity to the Eugene community, as well as parts of east Springfield and the McKenzie River valley area. See a map of our service area.
As a public utility, we do not operate to earn a profit or to serve the investment needs of stockholders. Instead, EWEB is chartered by the City of Eugene to serve the interests of its citizens. We are owned by the people of Eugene and it's our job to provide reliable, affordable water and electricity for our customers.
Our mission is to enhance our community's vitality by delivering drinking water and electric services consistent with the values of our customer-owners. And our vision is to do so while being a local utility that inspires our customers to invest in and rely on us.
Our core values:
SAFE: We value the safety, physical and psychological wellness, of our workforce and the public, the security and integrity of cyber assets and data, and the protection of our customers' assets.
RELIABLE: We value the ongoing continuous on-demand delivery of drinking water and electricity, and the dependability of our response to our customers.
AFFORDABLE: We value and respect our customer-owners' financial resources by making wise investments and controlling costs and rates.
ENVIRONMENTAL: We value the prudent and sustainable stewardship of the environment and natural resources, including preserving our watershed, and our role in reducing the greenhouse gases (GHGs) contributing to Climate Change.
COMMUNITY/CULTURE: We value a culture of intentional actions and outcomes, continuous improvement, diverse perspectives, that is trustworthy, respectful, equitable, and inclusive to employees and community members. We are dedicated to our public service, professions, local governance, and commitment to serve our community honestly and with integrity.
---
Facts and figures
| | |
| --- | --- |
| Electric customers served | 96,000 |
| Water customers served | 63,000 |
| Line miles of wire | 1,300 |
| Miles of water pipes | 800 |
| Annual energy served | 2,300,000 MWh |
| Annual water served | 8.5 billion gallons |
| Generation facilities owned | 4 |
| Service territory | 236 square miles |
| Workforce | 500 |
| Annual contributions to City's general fund | $14 million |
---
EWEB General Manager
Frank Lawson became our general manager in June 2016. As general manager, Frank directs an approximately 500-employee utility that serves about 200,000 people with electricity and water in the Eugene metropolitan area and the lower McKenzie River Valley.
Frank has over 30 years of technical and management experience in various areas including engineering, marketing, operations, customer service, sales, and finance.
During his career, he has lead the development and launch of technology, products, systems, and services used in power generation and delivery, drinking water treatment, pharmaceutical and semiconductor manufacturing, and a variety of other industries. He has worked for small entrepreneurial organizations, as well as large companies including Danaher, Pacific Scientific, and JELD‐WEN. More recently, as EWEB's Electric Systems Engineering Supervisor, Frank was responsible for many aspects of electric transmission & distribution infrastructure planning, system reliability and regulatory compliance, capital financial planning, and capital project execution for the utility.
Frank is a registered Professional Engineer in the State of Oregon. He earned a Bachelor of Science Degree in Electrical and Computer Engineering from Oregon State University, and a Master of Business Administration from Northwest Christian University.
Email Frank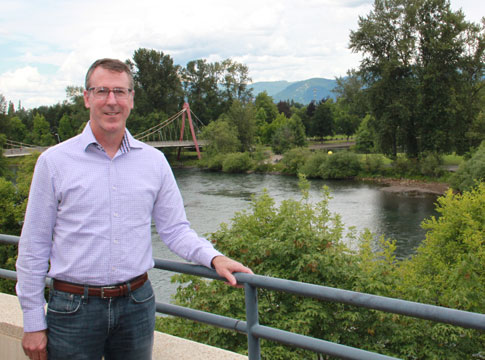 ---
Meet our team
An organization is only as strong as its people. At EWEB, we employ a diverse group of skilled public servants. Most employees live in our service territory and pay EWEB bills. "Powered by People" features some of the dedicated professionals who serve you—EWEB's customer-owners.
Find out more
---
Career opportunities
As a public utility, we offer employees a unique working culture where dedication to public service is combined with state-of-the-art technology.

Here, you'll have opportunities to maximize your career growth while enjoying the personal satisfaction and reward of working for a public utility. You will be supported and encouraged by a collaborative spirit that guides how we work together every day.
Find out more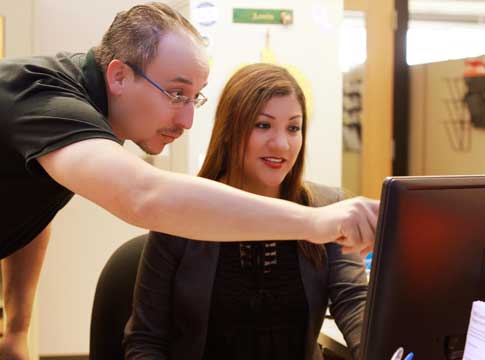 ---
EWEB news
Articles about projects, EWEB in the community, energy efficiency, water conservation and more.
Read more
---
Publications and reports
As a customer-owned utility, transparency and accountability are important to us. Our annual budget, strategic plan, quarterly updates and other reports are available to the public.
Find out more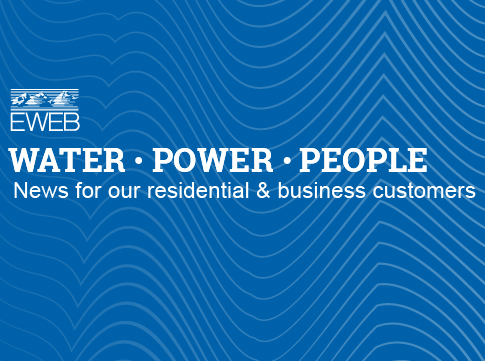 ---
About EWEB
The Eugene Water & Electric Board is Oregon's largest customer-owned utility. Founded in 1911, EWEB provides water and electricity to approximately 96,000 customers in the Eugene-Springfield area. EWEB's service area covers 236 square miles with a population of more than 200,000 people, including major institutions such as the University of Oregon. A five-member elected Board of Commissioners governs the utility, which does not operate to earn a profit or to serve the investment needs of stockholders. Employing approximately 500 people, EWEB serves the people of Eugene by embodying core values of safety, reliability, responsibility and community. EWEB owns four energy generation facilities, including hydroelectric projects on the McKenzie and Clackamas Rivers, and leads watershed protection measures with local landowners and environmental organizations. With one of the greenest energy supplies in the nation, approximately 90% of EWEB's power comes from carbon-free sources, and EWEB is committed to achieving a 95% carbon-free energy portfolio by 2030.
---
We support and encourage the routine disclosure of information. If you can't find what you're looking for in routine channels, you may make a public records request.