Related News
Related News

Rate Setting Process is Customer Driven and Community Focused

EWEB's Board of Commissioners is considering rate changes to help maintain reliable utility services and fund critical investments in Eugene's water and electric infrastructure.

Find Out More

National Preparedness Month: Older adults take control in 1, 2, 3

We know older adults can face greater risks when it comes to the extreme weather events and emergencies we face, especially if they are living alone, are low-income, have a disability, depend on electricity for medical needs, or live in rural areas.

Find Out More

How does EWEB recover the costs of serving customers

Here's an overview of the three primary ways EWEB recovers the costs of serving customers and generates the funds needed to keep the power on and the water flowing.

Find Out More

Stay cool during extreme heat events

With temperatures forecasted to reach over 100 degrees over the next several days, we've prepared some tips and tricks to help you stay cool.

Find Out More

Women in STEM: Meet the woman responsible for managing our wholesale energy agreements to ensure we meet our customers energy needs

Megan Capper, the Energy Resource Manager at EWEB, began her career working in economics at BPA before joining the power planning department EWEB, ensuring we can meet the energy needs of our our customers today, tomorrow and 20 years from now.

Find Out More
Beware of Creative Scammers
January 30, 2017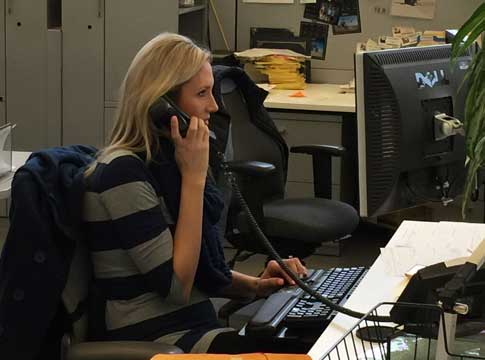 We routinely receive reports about various scam attempts targeting customers. Here are some tips to avoid falling victim to a scam:
Be suspicious of any emails and/or phone calls that claim to be urgent and require immediate action to prevent shut-off of any of your utility services. If your account is past due, we attempt to notify you prior to disconnection with the following notices:
Monthly bill mailed or emailed to a customer advising the balance is "Due Upon Receipt."
Final Notice bill mailed to customer's service address or alternate mailing address if provided to EWEB.
We may attempt to call you as a "last effort" to prevent disconnection, but it is not the first attempt, nor guaranteed for those customers who are past due.
Also note, we will only send emails regarding billing information to customers who have enrolled in our secured e-Billing payment system.
Always consider the payment method. We never ask customers to purchase pre-paid cards (such as Green Dot, MoneyPak or Vanilla Reload) to pay their utility bill.
Other warning signs:
Our customer service representatives

never

take payment directly from customers over the phone. If the caller asks you to make a payment using a pre-paid card or requests your debit/credit card information over the phone, that caller is not with EWEB.
If in doubt, hang up the phone or delete the email and call our customer service line at 541-685-7000 or 800-841-5871. Be wary of embedded links in emails that appear to come from EWEB. To be safe, go to our "Pay My Bill" page.

Report scams attempts to the Oregon Attorney General's office by calling the consumer hotline at 877-877-9392 (Monday through Friday, 8:30 a.m. to 4:30 p.m.) or by emailing help@oregonconsumer.gov.