Related News
Related News

Rate Setting Process is Customer Driven and Community Focused

EWEB's Board of Commissioners is considering rate changes to help maintain reliable utility services and fund critical investments in Eugene's water and electric infrastructure.

Find Out More

National Preparedness Month: Older adults take control in 1, 2, 3

We know older adults can face greater risks when it comes to the extreme weather events and emergencies we face, especially if they are living alone, are low-income, have a disability, depend on electricity for medical needs, or live in rural areas.

Find Out More

How does EWEB recover the costs of serving customers

Here's an overview of the three primary ways EWEB recovers the costs of serving customers and generates the funds needed to keep the power on and the water flowing.

Find Out More

Please join your neighbors in reducing energy use today

With excessive temperatures and wildfire conditions affecting power generation across the region, EWEB is encouraging customers to safely conserve power.

Find Out More

Stay cool during extreme heat events

With temperatures forecasted to reach over 100 degrees over the next several days, we've prepared some tips and tricks to help you stay cool.

Find Out More
Know What Your Bill Will Be Each Month With Our Budget Billing Plan
May 18, 2017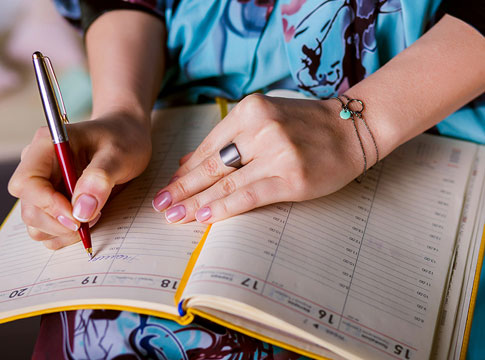 Following the chilly winter that left some with higher-than-expected heating bills, we want to remind customers that there is a program to help make your monthly payments more predictable than the weather.

The 39-degree average temperature in the Eugene area for Dec. 21 through Feb. 21 was the coldest since 1984, according to the National Weather Service.
The Budget Billing plan helps you balance the seasonal highs and lows by averaging the previous 12 months of actual usage on your account. The average is set as your monthly Budget Billing payment. We continue to read your meter each month, but instead of paying varying amounts for actual usage, we bill you the average payment amount.
You'll still know exactly how much water and electricity you've used. Your bill will show the actual consumption for each service, the actual account balance and the Budget Billing payment amount.
To participate, your account must have a zero balance and a minimum of 12 months billing history at the address associated with your account. There is no cost to participate. The open enrollment period for the program begins after you receive your April bill and continues through the end of June.
Call EWEB Customer Service at 541-685-7000 for more information, or to enroll in the Budget Billing plan during the open enrollment period.