Related News
Related News

EWEB Recognized with Excellence in Communications Awards from American Public Power Association

We are proud to have been recognized with two Excellence in Public Power Communications Awards for 2023 from the American Public Power Association (APPA).

Find Out More

Let's talk turkey. If a disaster strikes, is your family ready?

Many of us avoid discussing politics over the dinner table in the spirit of family peace and harmony. But here's a topic that can bring everyone together: emergency preparedness.

Find Out More

EWEB To Hold First of Two Public Hearings on Proposed 2024 Budget and Prices

At the Nov. 7 Board of Commissioners meeting, EWEB staff will present a proposed budget that includes rate increases necessary to support utility operations and make needed infrastructure investments.

Find Out More

EWEB now offering a Smart Thermostat rebate program

EWEB is excited to announce a new residential rebate program to provide electric customers with free or greatly discounted Smart Thermostats to customers whose primary source of heating is from an electric forced-air furnace or heat pump.

Find Out More

Your EWEB Rates at Work: Investing Today for a Resilient Tomorrow

For more than a century, EWEB has planned, built, and maintained the systems that deliver safe, reliable, and environmentally responsible power and water to Eugene homes and businesses.

Find Out More
Cooling Tips for Your Home
June 23, 2017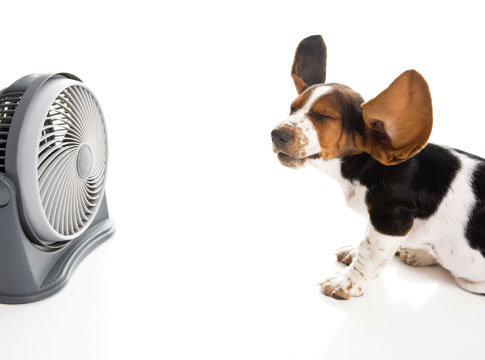 Don't let a summer heat wave burn through your utility budget. These smart tips will help keep your home comfortable, while also saving energy and money.
Air conditioning is one way to cool your home, but the energy use can quickly add up on your utility bill. Fortunately for us in the green and temperate Pacific Northwest, we have many alternatives that can keep our homes comfortable in the summer with less energy use. A combination of proper insulation, energy-efficient windows and doors, shading, and ventilation will usually keep your home cool, with a low amount of energy use.
Some of the tips below are free and can be used on a daily basis to increase your savings; others are simple and inexpensive actions you can take to ensure maximum savings through the warm months.
Use your windows to help control the temperature. Keep windows and doors closed during the hot part of the day. Open multiple windows to increase cross ventilation and provide a cooling draft.
Shade the windows on your home. External shades and trees are best; curtains and other window coverings also help prevent heat gain.
Use a fan instead of air conditioning. You'll feel cooler when air around you is moving.
Properly insulate your attic, walls, floor and ducts. Consult EWEB's energy experts to determine the appropriate amount of insulation for your home.
Turn off lights. Turn off unnecessary lights and use the most energy-efficient lighting option, LEDs. They use only one-tenth the energy of incandescent bulbs, have less heat output and can last up to 40 times longer.
On hot days, avoid using the stove and indoor clothes dryer. Try to use an outdoor grill or microwave oven for cooking, and dry clothes on a line or use the dryer at night.
For homes with air conditioning
Set the thermostat to 78 degrees. With every degree that you lower the temperature, energy use can rise by as much as three percent.
Maximize cool air flow to improve comfort. Make sure that furniture and window coverings are not blocking vents and the flow of cool air.
Install programmable digital thermostats for forced air systems. This allows you to control the temperature to correspond with your schedule and avoid unnecessary cooling and cost.
Clean cooling sources. Clean filters regularly during the summer season and follow manufacturers' recommendations for replacing filters. Air conditioner filters trap dirt and dust, clean the air you breathe, and help the cooling system unit operate more safely and efficiently.
Find more energy saving tips and information about rebates and loans to make energy efficiency upgrades in your home or rental property.