Related News
Related News

Rate Setting Process is Customer Driven and Community Focused

EWEB's Board of Commissioners is considering rate changes to help maintain reliable utility services and fund critical investments in Eugene's water and electric infrastructure.

Find Out More

National Preparedness Month: Older adults take control in 1, 2, 3

We know older adults can face greater risks when it comes to the extreme weather events and emergencies we face, especially if they are living alone, are low-income, have a disability, depend on electricity for medical needs, or live in rural areas.

Find Out More

How does EWEB recover the costs of serving customers

Here's an overview of the three primary ways EWEB recovers the costs of serving customers and generates the funds needed to keep the power on and the water flowing.

Find Out More

Stay cool during extreme heat events

With temperatures forecasted to reach over 100 degrees over the next several days, we've prepared some tips and tricks to help you stay cool.

Find Out More

Women in STEM: Meet the woman responsible for managing our wholesale energy agreements to ensure we meet our customers energy needs

Megan Capper, the Energy Resource Manager at EWEB, began her career working in economics at BPA before joining the power planning department EWEB, ensuring we can meet the energy needs of our our customers today, tomorrow and 20 years from now.

Find Out More
Board of Commissioners Meeting Highlights - April 3, 2018
April 09, 2018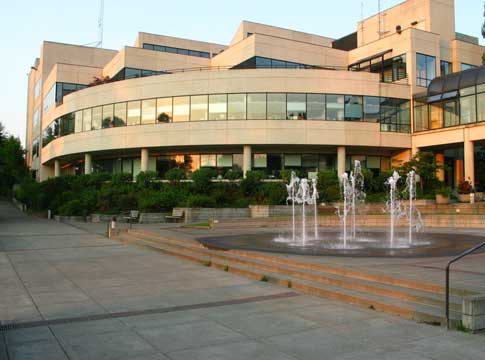 As a public utility, it's important for us to be open and transparent with you-our customer-owners. Here are some highlights from this month's meeting of your citizen-elected Board of Commissioners.


EWEB's independent auditors present review of financial statements and internal control recommendations
Moss Adams presented the Board with a review of the audit process, financial statements and internal control recommendations. After technical review of EWEB's financial statements the auditors provided the opinion that the statements presented fairly according to accounting principles.
Moss Adams also provided a review of EWEB's compliance with federal and state laws, finding one minor instance of non-compliance due to not reporting new bank accounts to the State Treasurer within a 3-day required timeframe (ORS 295.006). EWEB's Chief Financial Officer noted that this was an oversight due to the infrequency of such a change and that there were no negative consequences as a result.
Upon reviewing EWEB's internal controls ensure accurate financial statements, Moss Adams found internal controls to be effective and offered a few suggestions for improvement.
Board of Commissioners approve increase in General Manager Lawson's salary
Following last month's positive review of General Manager Frank Lawson's 2017 performance, EWEB Commissioners approved an eight percent increase in Lawson's annual compensation. The increase brings the General Manager salary to $286,470 which is inline with the average mean of comparable Northwest utilities. Data shows that other public utilities in the region paid top executives an average of $288,749 last year. The Board in 2016 awarded a two percent increase to Lawson's salary, in-part based on the fact that he had only been in the role for six months.
Continued discussion regarding customer service policy update
EWEB staff presented the Board of Commissioners with a series of questions to spark discussion around the utility's customer service policy. Topics included:
Addition of a "Promise to Customers"
Of account holder, customer or property owner who should make decisions regarding EWEB products and services
EWEB's disconnection process and associated fees
Staff will continue to bring proposed changes and questions for discussion over the coming months as a part of a policy review process.
EWEB to add benchmarking as a part of Capital Improvement Plans
Staff from water and electric operations and information services presented Commissioners with options for providing independent review of EWEB's Capital Improvement Plans (CIP), ranging from basic benchmarking studies to a more in-depth analysis. Commissioners agreed that having periodic review of Capital Plans would verify that EWEB is investing appropriately in infrastructure improvements and asked staff to include basic benchmarking as a part of this year's 10-year CIP review, which begins in July.