Related News
Related News

EWEB 2023 year in review

In 2023, EWEB invested in our community with grants, rebates and an array of other programs and measures aimed at fulfilling our core values of safety, reliability, affordability, environmental responsibility and community/culture.

Find Out More

EWEB Recognized with Excellence in Communications Awards from American Public Power Association

We are proud to have been recognized with two Excellence in Public Power Communications Awards for 2023 from the American Public Power Association (APPA).

Find Out More

Let's talk turkey. If a disaster strikes, is your family ready?

Many of us avoid discussing politics over the dinner table in the spirit of family peace and harmony. But here's a topic that can bring everyone together: emergency preparedness.

Find Out More

EWEB To Hold First of Two Public Hearings on Proposed 2024 Budget and Prices

At the Nov. 7 Board of Commissioners meeting, EWEB staff will present a proposed budget that includes rate increases necessary to support utility operations and make needed infrastructure investments.

Find Out More

EWEB now offering a Smart Thermostat rebate program

EWEB is excited to announce a new residential rebate program to provide electric customers with free or greatly discounted Smart Thermostats to customers whose primary source of heating is from an electric forced-air furnace or heat pump.

Find Out More
Rate Setting Process is Customer Driven and Community Focused
September 20, 2023 • Jen Connors, EWEB Communications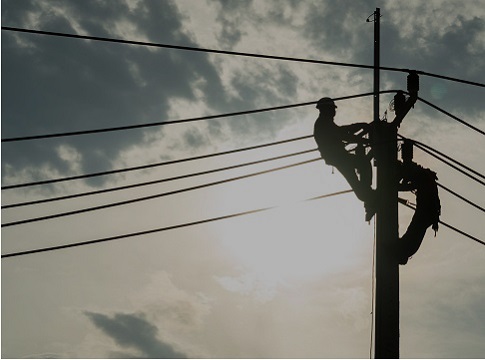 EWEB's Board of Commissioners is considering rate changes to help maintain reliable utility services and fund critical investments in Eugene's water and electric infrastructure.
Because EWEB is customer-owned, utility rate-setting and other business is conducted in open public meetings. Citizens have access to planning documents, financial statements, and performance reports.
How to get involved
Customer-owners are invited to participate in the budget and rate-setting process by attending public board meetings and/or contacting your elected commissioners directly.
By participating in the utility governance, you can lend your voice on big questions such as:
Learn more about your elected commissioners, upcoming board meetings, and public involvement.
How to be informed
When contacting your commissioner, you may want to get up to speed on how your rates are set and where your dollars go. We publish this information on our website.
Your rates reflect local priorities
Decisions about pricing and investments made locally and reflect the values and choices of our community. In our 2022 customer survey, we asked you to rank priorities for EWEB decision-making. Respondents placed nearly equal importance on reliability and affordability, followed by environmental responsibility, safety, and community.
You can see these values and priorities reflected in the major projects we're planning and budgeting for:
These critical projects require massive investment, and affordability is a key consideration as we plan and budget future work. EWEB's prices for power and water are comparable to or less than state, regional and national averages. But we understand the economic pressures facing so many customers and we work hard to control costs and operate as efficiently as possible.
You can learn more about how we control costs, where your dollars go, and programs to help you save money and manage your bill at EWEB.org/RateInfo.