Related News
Related News

Rate Setting Process is Customer Driven and Community Focused

EWEB's Board of Commissioners is considering rate changes to help maintain reliable utility services and fund critical investments in Eugene's water and electric infrastructure.

Find Out More

National Preparedness Month: Older adults take control in 1, 2, 3

We know older adults can face greater risks when it comes to the extreme weather events and emergencies we face, especially if they are living alone, are low-income, have a disability, depend on electricity for medical needs, or live in rural areas.

Find Out More

How does EWEB recover the costs of serving customers

Here's an overview of the three primary ways EWEB recovers the costs of serving customers and generates the funds needed to keep the power on and the water flowing.

Find Out More

Stay cool during extreme heat events

With temperatures forecasted to reach over 100 degrees over the next several days, we've prepared some tips and tricks to help you stay cool.

Find Out More

Women in STEM: Meet the woman responsible for managing our wholesale energy agreements to ensure we meet our customers energy needs

Megan Capper, the Energy Resource Manager at EWEB, began her career working in economics at BPA before joining the power planning department EWEB, ensuring we can meet the energy needs of our our customers today, tomorrow and 20 years from now.

Find Out More
EWEB Reduces Water Prices, Keeps Electric Prices Flat in 2018
December 08, 2017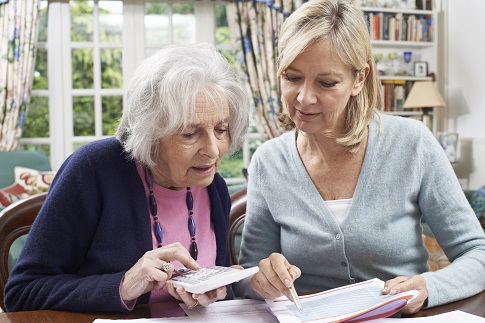 Our Affordability Initiative is already delivering positive results for customers, with a water price decrease set to go into effect Feb. 1, 2018, and no electric price change for the second year in a row.

EWEB commissioners voted unanimously on Dec. 5 to adopt a 2018 budget of $300.9 million - $6.1 million less than the 2017 budget.
Launched last spring, the Affordability Initiative seeks to deliver value to customers and to better align spending levels to what our customers-owners expect. The initiative includes cutting costs, delaying or reducing certain capital projects and eliminating some programs that don't directly impact safety or reliability. This includes a reduction in staff that will reduce labor costs by $3.8 million in 2018 as part of our efforts to become more efficient.
The initiative builds on a multi-year program to reduce operating costs and pay off or restructure debt.
The tangible results of these efforts include an overall water price decrease of 3 percent. On average, residential customers will realize a 4.5 percent drop in water prices effective Feb. 1.
Electric prices will not increase in 2018 - marking the third time in four years that we have been able to keep electric prices flat. We did not increase electric prices in 2017 or 2015.
"It's been a lot of work by the whole organization over the last several years," said Chief Financial Officer Susan Fahey. "And it's nice to be able to share such good news with our customer-owners."
While reducing costs, we have been able to retain programs that are important to the community and our customers. The 2018 budget includes an increase in spending on conservation incentive programs of approximately $250,000 compared with 2017 program levels. And we continue to be a strong community partner as evidenced by our $1.5 million Customer Care Program that provides bill payment assistance for limited income customers.
The improved financial position allowed us to absorb the estimated $2.7 million impact from the Bonneville Power Administration's wholesale price increase for energy without passing those additional costs on to our customers. Bonneville supplies about 65 percent of EWEB's power, and increased the price it charges utilities in October 2017.
We know there is more work ahead when it comes to making EWEB more affordable for our customers, and we look forward to delivering more positive results in 2018.
Stay tuned.