If you're building or renovating a home, upgrading appliances, or buying a car, you will have important decisions to make, such as the type of energy you'd like to use. By understanding the differences between your options, you'll be able to make a confident, informed decision that aligns with your values, budget and needs.
Whether it's the price of energy, the efficiency of appliances, or your personal carbon footprint, there are several things to consider when making your choice.
---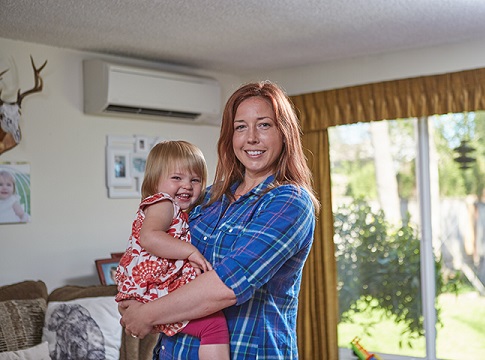 Benefits of electric power
A smaller carbon footprint. EWEB delivers power that is almost 80 percent carbon-free and 90 percent renewable, which has a minimal impact on the environment compared to burning fossil fuels. The carbon footprint of a natural gas furnace, for example, is eight times that of an electric heat pump.
Lower energy costs. An electric heat pump home- or water-heating system can be cheaper to operate than any other system, including natural gas. If you drive an electric vehicle, it will cost you about $3.00 to go 100 miles, compared to $11 in a gas-powered car.
Year-round comfort. Heat pumps come standard with air conditioning to keep you comfortable in any season.
Better control. A multi-head ductless heat pump system provides zonal temperature control.
A healthier local economy. Keep your energy dollars from leaving our community by using locally-generated power delivered by your local customer-owned utility.
Money for window and insulation upgrades. If you have an electric heating system, your home is eligible for our windows and insulation programs.
---
Comparing electric and gas
| | | |
| --- | --- | --- |
| | Annual Energy Costs | Carbon Footprint |
| Electric Ductless Heat Pump | Around $1,300 | 0.3 mtCO2e/yr |
| Gas Furnace with A/C | Around $1,500 | 2.3 mtCO2e/yr |
| | | |
| Electric Heat Pump Water Heater | Around $90 | 0.02 mtCO2e/yr |
| Gas Water Heater | Around $130 | 0.88 mtCO2e/yr |
| | | |
| Electric Vehicle | Around $270 | 0.05 MtCO2e/yr |
| Gas Engine Vehicle | Around $1,080 | 3.64 MtCO2/yr |
All values are provided as example and rely on various assumptions. Space and water heating costs and carbon footprints assume electric use typical of household components. Costs also inlcude the basic charges on utility bills. The variable is fuel and type of heating system. Vehicle estimates based on comparison between a 28 MPG gasoline powered car and the estimated combined city/highway/electricity consumption of an electric vehicle.
---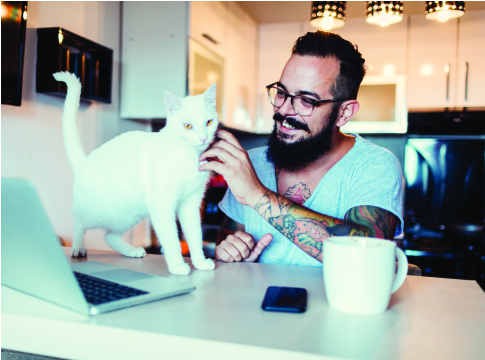 Rebates and loans
We offer rebates and loans to help commercial and residential customers, including rental property owners, save energy, lower your bills, and reduce emissions of climate disrupting greenhouse gases.
---
Related Programs
Managing peak electricity demand is a critical component of achieving climate recovery goals and keeping energy affordable for all customers.
A cleaner energy future requires modernizing our power grid and water network.