Related News
Related News

National Preparedness Month: Older adults take control in 1, 2, 3

We know older adults can face greater risks when it comes to the extreme weather events and emergencies we face, especially if they are living alone, are low-income, have a disability, depend on electricity for medical needs, or live in rural areas.

Find Out More

Women in STEM: EWEB Engineer Laura Ohman's second degree brings a lifetime of benefits

EWEB Engineer Laura Ohman shares how getting her second degree was one of the most difficult and rewarding things she's ever accomplished.

Find Out More

Planning for a Future of Reliable, Affordable, Environmentally Responsible Energy

The challenges revealed by Eugene Water & Electric Board's integrated resource planning process mirror those facing the Northwest.

Find Out More

Bethel neighbors boost emergency preparedness during Emergency Water Station event

Staff gave out about 300 emergency water containers to enthusiastic community members eager to learn more about the water station.

Find Out More

EWEB's heat driven call to conserve energy yields major savings

EWEB is likely to implement similar, formalized "demand response" programs in the future.

Find Out More
Your electric rates at work: EWEB's grid demonstrates resiliency during December's winter storms
January 12, 2023 • Robyn Smith, EWEB Communications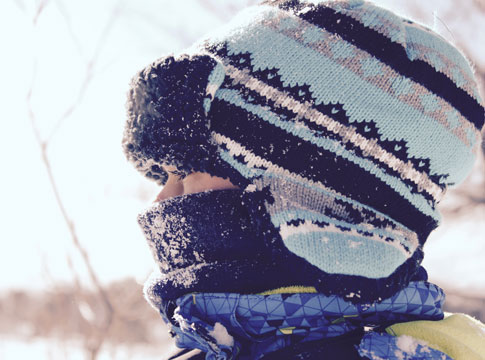 Despite an ice storm and a few windstorms in Eugene and the McKenzie Valley in the past few weeks, EWEB has so far fended off widespread weather-caused power outages – largely because of investments in year-round system maintenance and infrastructure improvements.
And it's all possible because of your electric rates.
The week before Christmas, the National Weather Service forecasted up to half an inch of ice accumulation in the Eugene area. When ice weighs down tree limbs, the limbs can snap causing outages. This is just one of the reasons why our crews trim more than 300 overhead line miles of vegetation each year.
So, EWEB staff activated our incident management structure to ensure we had crews on call and a strategy in place to respond to power outages through the holiday weekend. As predicted, ice blanketed Eugene and the surrounding areas, but power outages did not materialize.
In addition to vegetation management, we have a full toolbox of "grid hardening" strategies to improve our equipment's resiliency to extreme weather conditions.
For example, this summer, crews reconfigured a span of overhead wires across 80 poles near the McKenzie Highway to a 'slim line' format (pictured). Modern equipment capabilities allow us to replace older double lines held up by wooden cross arms with a single wire. This new configuration both removes cross arms that can fail during winter storms and adds more clearance between wires and nearby vegetation. Ultimately, this reduces the chance of branches contacting the lines during high wind events and snowstorms.
Shortly after Christmas, we experienced relatively few outages from a 48-hour windstorm that blew through the Willamette Valley. Our crews were able to respond and restore power within a few hours. Other utilities in the area did not fare so well.
Because EWEB had minimal equipment to repair from the wind event, and tree related damage was manageable within one workday, we were able to respond to a request for aid from our neighbors to the north, Portland General Electric (PGE), after the initial impact of the windstorm left over 100,000 PGE customers without power. With our local outages restored, EWEB sent two, two-person crews to help PGE with outage restoration.
And with continual investments in our electric system, EWEB is prepared for whatever the winter weather has in store as we finish out this season.
"We are ready to respond to any isolated outages that customers may experience from tough winter weather. Our crews are dedicated to community response and safety, and we will continue to monitor and prepare for weather-related events. Our ability to rebound during severe weather has been a long-term effort that staff have focused on with dedication to our maintenance, compliance and improvements day to day," said Tyler Nice, EWEB electric operations manager.
To learn more about how to prepare your home and family for power outages and emergencies, go to eweb.org/emergencyprep.
Your Rates Keep the Lights on and the Water Flowing
The clean, safe water and electricity we all rely on would not be possible without the infrastructure that delivers it.
From power plants to distribution and transmission lines, substations and transformers, pipes, reservoirs and pump stations — utility infrastructure is a complex system that requires investment and maintenance to provide constant, reliable power and water.
EWEB plans for major infrastructure investments through our Capital Improvement Plan, a 10-year plan for rehabilitating, replacing, or installing new infrastructure.
Visit eweb.org/rateinfo to learn more about what goes into your EWEB rates and what you get for your money.