Related News
Related News

EWEB Recognized with Excellence in Communications Awards from American Public Power Association

We are proud to have been recognized with two Excellence in Public Power Communications Awards for 2023 from the American Public Power Association (APPA).

Find Out More

Let's talk turkey. If a disaster strikes, is your family ready?

Many of us avoid discussing politics over the dinner table in the spirit of family peace and harmony. But here's a topic that can bring everyone together: emergency preparedness.

Find Out More

EWEB To Hold First of Two Public Hearings on Proposed 2024 Budget and Prices

At the Nov. 7 Board of Commissioners meeting, EWEB staff will present a proposed budget that includes rate increases necessary to support utility operations and make needed infrastructure investments.

Find Out More

EWEB now offering a Smart Thermostat rebate program

EWEB is excited to announce a new residential rebate program to provide electric customers with free or greatly discounted Smart Thermostats to customers whose primary source of heating is from an electric forced-air furnace or heat pump.

Find Out More

Your EWEB Rates at Work: Investing Today for a Resilient Tomorrow

For more than a century, EWEB has planned, built, and maintained the systems that deliver safe, reliable, and environmentally responsible power and water to Eugene homes and businesses.

Find Out More
Three Reasons to Let Go of Range Anxiety
February 07, 2020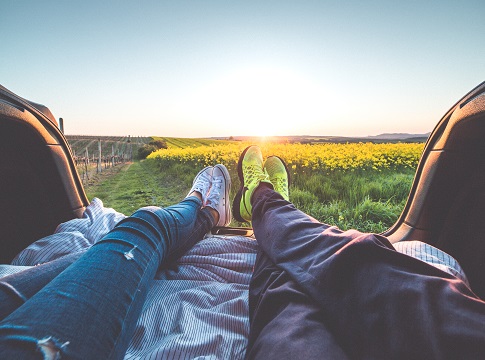 Most people drive less than 40 miles a day, according to the U.S. Department of Transportation, which makes pretty much any model of EV practical for most travel. That said, concerns related to range continue to be a top barrier to EV adoption.
According to Deloitte's latest Global Automotive Consumer Study, a majority of Americans (63%) believe electric vehicles should have a minimum driving range of 200 miles.
The good news is there are about a dozen models of electric vehicles on the US market today that offer at least 200 miles of range, including several moderately priced cars like the Chevy Bolt (238 miles), Nissan Leaf (235 miles), and Hyundai Kona (279 miles).
If range anxiety is keeping you from going electric, consider three reasons to let go of your fears:
1. You can charge in your sleep—literally.
Most people charge their electric vehicles at home. Charging your car is just like charging your phone. You plug it in at night and by the morning, you have a full battery.
2. You can multitask—recharge while you work, shop, or dine.
You don't need to wait until your battery is fully drained before you recharge. Charging stations are common at many business locations, allowing you to charge almost anytime your car is parked. Which means you are always hitting the road with your full range at your disposal.
3. Charging stations are plentiful.
There are about two dozen charging stations in the Eugene/Springfield area, with more on the way. If you're traveling around the state, Oregon's Electric Byways will get you from the coast to the mountains, from Portland to Ashland, and everywhere in between. And for even longer trips, The "West Coast Electric Highway" is a network of DC fast-charging stations located every 25 to 50 miles along Interstate 5, Hwy 99, and other major roadways in British Columbia, Washington, Oregon, and California.
The bottom line? If you drive an average of 40 miles a day or less, then almost any EV will meet your needs and require just an ordinary house current for charging. But if your travels often take you beyond 80 miles a day, you may want a longer-range vehicle and possibly an upgraded charging system. EWEB offers a $500 rebate for Level 2 home charging stations.
The PluginCars website has a nice feature that allows you to browse all cars, and sort by range or price.