Related News
Related News

Rate Setting Process is Customer Driven and Community Focused

EWEB's Board of Commissioners is considering rate changes to help maintain reliable utility services and fund critical investments in Eugene's water and electric infrastructure.

Find Out More

National Preparedness Month: Older adults take control in 1, 2, 3

We know older adults can face greater risks when it comes to the extreme weather events and emergencies we face, especially if they are living alone, are low-income, have a disability, depend on electricity for medical needs, or live in rural areas.

Find Out More

Planning for a Future of Reliable, Affordable, Environmentally Responsible Energy

The challenges revealed by Eugene Water & Electric Board's integrated resource planning process mirror those facing the Northwest.

Find Out More

EWEB's heat driven call to conserve energy yields major savings

EWEB is likely to implement similar, formalized "demand response" programs in the future.

Find Out More

How does EWEB recover the costs of serving customers

Here's an overview of the three primary ways EWEB recovers the costs of serving customers and generates the funds needed to keep the power on and the water flowing.

Find Out More
My EV Story: Lucas' Tesla Model 3
February 07, 2020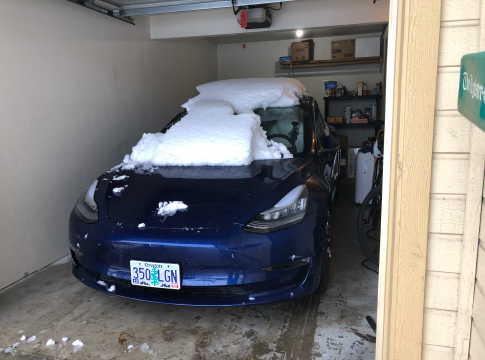 I have been wanting an electric vehicle ever since I saw the first Nissan LEAF.
At the time, I never had the need to switch. But when I started to drive full time for UBER, my old Hyundai Elantra was not cutting it when it came to cost or maintaining the car. I drive 60k miles a year and all city miles.
I thought to buy a LEAF but saw a Tesla Model 3 was only $3,000 more, so I bought the Tesla.
It has been problem-free and costs me only $4 a day to operate and charge under EWEB power at home.
I love my EV. It helps keep costs down and drops my reliance on fossil fuels. I will never switch back to a combustion vehicle.