Related News
Related News

Rate Setting Process is Customer Driven and Community Focused

EWEB's Board of Commissioners is considering rate changes to help maintain reliable utility services and fund critical investments in Eugene's water and electric infrastructure.

Find Out More

National Preparedness Month: Older adults take control in 1, 2, 3

We know older adults can face greater risks when it comes to the extreme weather events and emergencies we face, especially if they are living alone, are low-income, have a disability, depend on electricity for medical needs, or live in rural areas.

Find Out More

Planning for a Future of Reliable, Affordable, Environmentally Responsible Energy

The challenges revealed by Eugene Water & Electric Board's integrated resource planning process mirror those facing the Northwest.

Find Out More

EWEB's heat driven call to conserve energy yields major savings

EWEB is likely to implement similar, formalized "demand response" programs in the future.

Find Out More

How does EWEB recover the costs of serving customers

Here's an overview of the three primary ways EWEB recovers the costs of serving customers and generates the funds needed to keep the power on and the water flowing.

Find Out More
My EV Story: Kay's Used Nissan LEAF
April 23, 2020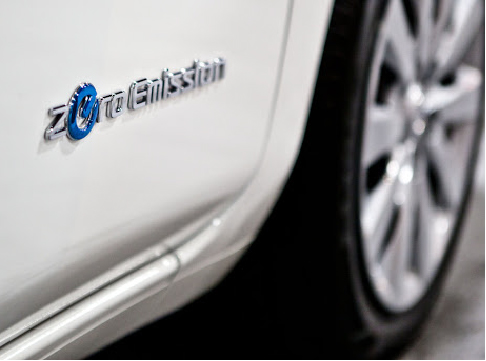 I had been thinking about getting an electric car as a second vehicle for a few years as I really wanted to reduce my carbon footprint.
They are too cost-prohibitive for me to consider one as a primary vehicle. I cannot afford the ones that have 200+ mile range. Charging on the road is also not practical for me. When I am traveling, I usually go 200-300 miles in one trip.
All that being said, I bought a five-year-old LEAF from a co-worker who was leaving town. They offered it to me for less than used retail and I snapped it up.
Life became much easier when I installed a charger in my garage but before that, I would charge it at Lithia or at EWEB or even at the county buildings. Some of those services are no longer free, but they are still very convenient.
EWEB had a subsidy program that applied to the installation of my home charger, so that was an added gift!
My car is small, and really only has a range of about 60 miles when fully charged (it is about five years old), but I am able to get all my weekend errands done on one charge, even crossing between west Eugene and east Springfield on the freeway.
I don't drive it much on the short, dark rainy days of winter, but that is to do with size and visibility. When we are having inversions, I drive it as much as possible.
An electric car is not suitable for all lifestyles, but I am very grateful that I am able to use it for some of mine.
I love it. I love it being quiet; I love its features; I love its acceleration and I love the fact that I can do what I would normally do without contributing quite so much harm to the environment.