Related News
Related News

Rate Setting Process is Customer Driven and Community Focused

EWEB's Board of Commissioners is considering rate changes to help maintain reliable utility services and fund critical investments in Eugene's water and electric infrastructure.

Find Out More

National Preparedness Month: Older adults take control in 1, 2, 3

We know older adults can face greater risks when it comes to the extreme weather events and emergencies we face, especially if they are living alone, are low-income, have a disability, depend on electricity for medical needs, or live in rural areas.

Find Out More

Women in STEM: EWEB Engineer Laura Ohman's second degree brings a lifetime of benefits

EWEB Engineer Laura Ohman shares how getting her second degree was one of the most difficult and rewarding things she's ever accomplished.

Find Out More

Bethel neighbors boost emergency preparedness during Emergency Water Station event

Staff gave out about 300 emergency water containers to enthusiastic community members eager to learn more about the water station.

Find Out More

How does EWEB recover the costs of serving customers

Here's an overview of the three primary ways EWEB recovers the costs of serving customers and generates the funds needed to keep the power on and the water flowing.

Find Out More
Helping During the COVID-19 Pandemic
May 28, 2020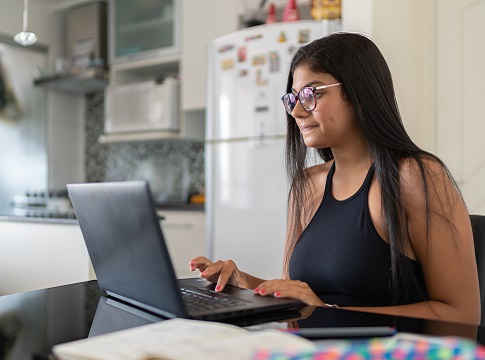 The COVID-19 pandemic has changed almost everything for our community, except the need for reliable power and water at affordable rates.
As a community-owned, nonprofit utility, we have always worked with our customers in crisis, and this time is no different. Here's how you can get help with your bill or help others during these difficult times.


Help with your bill
We recognize that COVID-19 has resulted in financial hardship for many in our community. To support our customers, we implemented the following relief measures:
Pausing Disconnections for Non-payment
In mid-March EWEB voluntarily issued a moratorium on service disconnections, allowing customers who are financially impacted by the pandemic to temporarily defer payments without worrying about losing electric services. Customers who are behind on payment will still owe EWEB for service, they will just not lose power at this time.
Accepting Partial Payments without Penalties
If you can't pay your bill in full at this time, it is smart to make at least partial payments as you are able. We are not charging late fees at this time. Partial payments will help keep your balance manageable and reduce your risk of future disconnection once the moratorium is over.
There are several safe and easy ways to pay your bill, including online and over the phone. View ways to pay.
Customer Care Bill Assistance
EWEB offers a $260 bill credit annually to income-eligible customers. In response to the economic disruptions caused by the coronavirus, we have temporarily extended the $260 bill assistance credit to customers who have lost their job.
How You Can Help
Across Eugene, residents, businesses, healthcare providers and government organizations have come together to support the community during this challenging time.
For those who can, thank you for paying your bill on time.
Our ability to recover costs keeps EWEB financially and operationally resilient and ensures that investments in reliability, clean energy, and affordability are not lost and can be strengthened into the future.
If you have the means, consider a donation to Energy Share.
EWEB makes funds available to help customers who have lost their jobs due to the pandemic and others with limited incomes. But the need is much greater than we are able to meet. If you have been thinking about ways you can help our community during the COVID-19 pandemic, a donation to Energy Share will help keep the lights on for families in need. Make a one-time donation or pledge a recurring amount online or with your next bill.