Related News
Related News

Rate Setting Process is Customer Driven and Community Focused

EWEB's Board of Commissioners is considering rate changes to help maintain reliable utility services and fund critical investments in Eugene's water and electric infrastructure.

Find Out More

National Preparedness Month: Older adults take control in 1, 2, 3

We know older adults can face greater risks when it comes to the extreme weather events and emergencies we face, especially if they are living alone, are low-income, have a disability, depend on electricity for medical needs, or live in rural areas.

Find Out More

Women in STEM: EWEB Engineer Laura Ohman's second degree brings a lifetime of benefits

EWEB Engineer Laura Ohman shares how getting her second degree was one of the most difficult and rewarding things she's ever accomplished.

Find Out More

Bethel neighbors boost emergency preparedness during Emergency Water Station event

Staff gave out about 300 emergency water containers to enthusiastic community members eager to learn more about the water station.

Find Out More

How does EWEB recover the costs of serving customers

Here's an overview of the three primary ways EWEB recovers the costs of serving customers and generates the funds needed to keep the power on and the water flowing.

Find Out More
What does "suspending disconnections for nonpayment" mean exactly?
March 18, 2020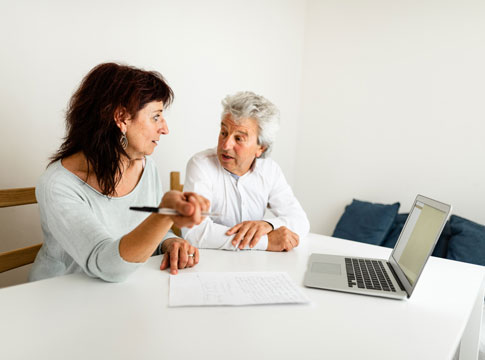 EWEB on March 14 temporarily suspended disconnections for nonpayment to allow you more time to pay if you need it. We also will not charge late fees during this time.
We provide services that are vital to our community and we understand that now, maybe more than ever, our customers need reliable power and water as you navigate the uncertainty and challenges ahead. As a community-owned, nonprofit utility, we have always worked with our customers in crisis, and this time is no different.
If you are facing hardship or need assistance, contact our customer service team.
What does "suspending disconnections for nonpayment" mean exactly?
You will not lose power or water at this time, nor will you accrue any late fees on your account.


We will continue to read meters, and notify you through usual channels if your account is past due. This includes a variety of automated communications such as, "Due Upon Receipt" message on your bill, a "Final Notice" mailed to the service address, and potentially a phone call or email from EWEB.


Once normal business resumes, you will still owe EWEB for the services you received and the balance that has accrued.
Please contact us if you fall behind on payments
During this uncertain time, we don't want customers who may already be struggling financially to accrue large utility bill balances that may be even harder to pay-off later. We encourage customers to contact us to inquire about programs that could be beneficial to avoid accruing a large overdue balance.
We know the impacts of COVID-19 are far-reaching and customers will feel the financial impact for months ahead. Like much of the country, we don't know when business will return to normal, including when disconnections may resume. We will work with customers who have fallen behind when that transition occurs. We ask that if you start to fall behind on payments, please reach out so we are better prepared to support customers during whatever the transition back to "normal business" may be.
Customers can be placed on a deferred payment plan. This will ensure you receive uninterrupted utility services as you work with us to develop a long-term plan that meets your financial needs.


Limited income customers and customers who have experienced a coronavirus-related job loss may receive bill assistance through our Customer Care Program. The job loss credit is effective April 1.
Contact customer service at 541-685-7000 for help or to set up a payment plan.
Tips for reducing usage to help keep bills lower
We recognize that the COVID-19 outbreak means that a lot of our customers are spending more time at home now, which could lead to higher utility bills. Managing your usage during this time can help lower your bills.
Use less hot water. Heating water is the second-largest use of energy in the average home. Lower the temperature of your water heater to 120 degrees.


Turn off unnecessary lights and electronics


Set your thermostat to 68 degrees or lower to heat your home and turn it down before going to bed. Each degree that you lower the thermostat can reduce your heating costs by as much as three percent.


Run full loads only in the dishwasher, washing machine and dryer.