Related News
Related News

National Preparedness Month: Older adults take control in 1, 2, 3

We know older adults can face greater risks when it comes to the extreme weather events and emergencies we face, especially if they are living alone, are low-income, have a disability, depend on electricity for medical needs, or live in rural areas.

Find Out More

Women in STEM: EWEB Engineer Laura Ohman's second degree brings a lifetime of benefits

EWEB Engineer Laura Ohman shares how getting her second degree was one of the most difficult and rewarding things she's ever accomplished.

Find Out More

Bethel neighbors boost emergency preparedness during Emergency Water Station event

Staff gave out about 300 emergency water containers to enthusiastic community members eager to learn more about the water station.

Find Out More

Stay cool during extreme heat events

With temperatures forecasted to reach over 100 degrees over the next several days, we've prepared some tips and tricks to help you stay cool.

Find Out More

Women in STEM: Meet our servant leader and maker of tough decisions

Karen Kelley, Chief Operations Officer at EWEB, describes herself as a "servant leader," offering support and mentoring to four division managers at EWEB.

Find Out More
Powered by People Like Megan
January 09, 2020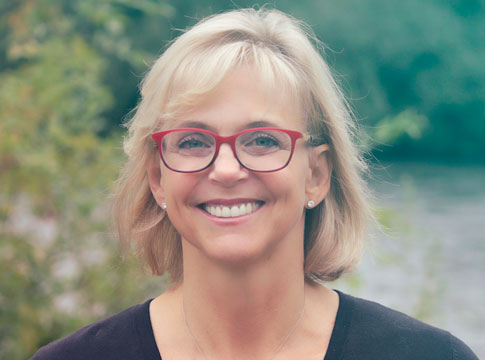 "My girlfriends joke about how much I talk about work," says Megan. "We were all at a little gathering the other day and one of them said, 'I can tell by the volume - Megan's talking about work!' I get so animated.
That she does. We should all be so lucky to find a career that after 30 years still brings a sparkle to our eye, like power planning does for Megan.
"I grew up in public power," says Megan. "Out of college I started with BPA (Bonneville Power Administration) as an economist and became passionate about public power, the federal hydropower system, and the customer-driven nature of the business."
Over her career, Megan has seen a lot of change in the industry-from the height of energy efficiency and conservation, to deregulation, to the energy crisis of 2000/2001-all of which helped set her up perfectly for her current position as the supervisor of the power planning team.
"I started with EWEB in power risk as project manager implementing a new system for energy trading and commodity risk management. From there I moved into a regional role, working with BPA to represent the interests of EWEB's customers. Everything I have done in my career has set me up for the job I have now," says Megan.
The job she has now, leading the utility in energy supply planning, is full of challenge and hard work. "And I love it," says Megan.
"We're being asked to look into the future, and take into account all of the possible changes in supply and demand, technology, legislation, and markets, and determine what our customers will need," explains Megan.
Recently Megan and her team have started popping up at staff meetings around the utility, talking to different work groups about the planning process.
"It's been amazing to see how many people care, even when it's pretty removed from their work," she says. "Great people will make this an organizational and community success."
What Megan might not realize, is it could be that animated nature of hers that pulls people in and makes them realize it's something to care about.
Thank you Megan for your role in providing customers with vital services 24 hours a day, 7 days a week, 365 days a year.