Related News
Related News

National Preparedness Month: Older adults take control in 1, 2, 3

We know older adults can face greater risks when it comes to the extreme weather events and emergencies we face, especially if they are living alone, are low-income, have a disability, depend on electricity for medical needs, or live in rural areas.

Find Out More

Women in STEM: EWEB Engineer Laura Ohman's second degree brings a lifetime of benefits

EWEB Engineer Laura Ohman shares how getting her second degree was one of the most difficult and rewarding things she's ever accomplished.

Find Out More

Bethel neighbors boost emergency preparedness during Emergency Water Station event

Staff gave out about 300 emergency water containers to enthusiastic community members eager to learn more about the water station.

Find Out More

Stay cool during extreme heat events

With temperatures forecasted to reach over 100 degrees over the next several days, we've prepared some tips and tricks to help you stay cool.

Find Out More

Women in STEM: Meet our servant leader and maker of tough decisions

Karen Kelley, Chief Operations Officer at EWEB, describes herself as a "servant leader," offering support and mentoring to four division managers at EWEB.

Find Out More
Powered by People Like James
December 03, 2019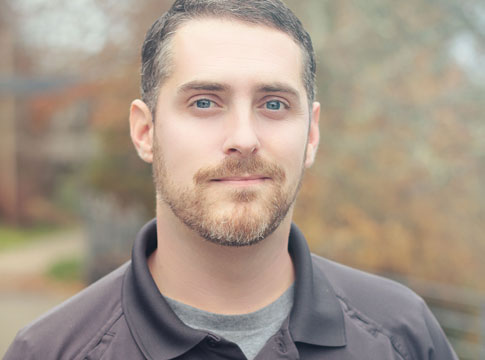 A part of the EWEB admin team, James has a knack for knowing stuff just when it needs knowing, and for being there just when you need him.
He started his time with EWEB after returning from Kentucky where he had been working at a crane manufacturing company. His first position with the utility was as a customer service analyst in the call center, followed by a few years in credit and collections and most recently an administrative assistant with the Customer Solutions department.
"It's rewarding to do what we do, providing critical services to the community," says James. "I work behind the scenes doing stuff most customers will never see, but it feels good to know I play a small part in all of it."
In his role, James supports a number of staff including the utility's communications team. During emergency events, James' "behind-the-scenes" support is crucial. He helps respond to customer inquiries on social media, tracking down information and updates and doing what he does best—contributing to the success of a team.
Whether it's day-to-day operations or an above-and-beyond situation, we are glad James has our back, behind the scenes or otherwise.
Thank you James, for your role in providing customers with vital services 24 hours a day, 7 days a week, 365 days a year.