Related News
Related News

National Preparedness Month: Older adults take control in 1, 2, 3

We know older adults can face greater risks when it comes to the extreme weather events and emergencies we face, especially if they are living alone, are low-income, have a disability, depend on electricity for medical needs, or live in rural areas.

Find Out More

Women in STEM: EWEB Engineer Laura Ohman's second degree brings a lifetime of benefits

EWEB Engineer Laura Ohman shares how getting her second degree was one of the most difficult and rewarding things she's ever accomplished.

Find Out More

Bethel neighbors boost emergency preparedness during Emergency Water Station event

Staff gave out about 300 emergency water containers to enthusiastic community members eager to learn more about the water station.

Find Out More

Stay cool during extreme heat events

With temperatures forecasted to reach over 100 degrees over the next several days, we've prepared some tips and tricks to help you stay cool.

Find Out More

Women in STEM: Meet our servant leader and maker of tough decisions

Karen Kelley, Chief Operations Officer at EWEB, describes herself as a "servant leader," offering support and mentoring to four division managers at EWEB.

Find Out More
EWEB is Powered by People, Like Anna
November 07, 2019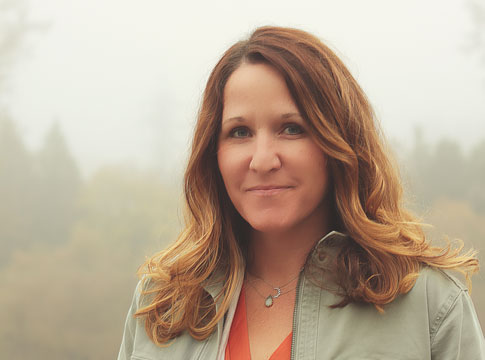 In 2006 Anna joined EWEB after becoming a new mom. She started as a Senior Office Assistant in the Fiscal Department, working 20 hours a week.
Over the subsequent years, Anna moved around the Fiscal Department in a variety of positions, at each providing example of what it means to demonstrate EWEB's core value of being responsible with customer resources.
It came across in her fierce commitment to protecting customers' interests for the years she worked in Power Risk. EWEB has a trading floor that buys and sells power on the wholesale market. For a number of years, Anna provided internal oversight of power trading, ensuring the utility maximize the value of our electric resource portfolio. She gained a reputation for asking the tough questions that helped teams reach better decisions.
In 2018, Anna accepted a position in the Customer Solutions Department as a Business Line Manager.
"I work with customers to make sure EWEB products and services are meeting their needs, and look for new solutions to fix problems or bring opportunities," says Anna.
With her finance background, penchant for tackling complex problems and commitment to seeing customers resources used prudently, Anna was the perfect person to review EWEB's limited income assistance programs. Through program redesign, Anna was able to reduce the amount of administrative overhead, increasing the standard Customer Care payment from $200 to $260.
"Getting to the finish line with a project and hearing from customers how it has positively impacted them, that's the best part of my job," says Anna.
"I wanted to thank all of you so much for the EWEB letter I received yesterday, with the wonderful news that you've increased ECC assistance (from $200/yr. to $260)! And that you'd already credited my account with that additional $60, which you indicated would ensure equity among recipients. You wrote about being aware of the cost of living increases & that you'd been able to reduce administrative costs so that more funds could go to those who need it. Wow!! I was really surprised by this letter! I don't often receive good news like this! ...
-Email from EWEB Customer-
When asked to finish the sentence, "The value a public utility brings..." Anna's reply is lock-step with everything we already know about her.
"The value a public utility brings is in putting community values ahead of profit," she states without hesitation. We can't wait to see how she continues to help us deliver on this promise to the community as she continues to improve limited income programs, as well as EWEB's Greenpower program.
Thank you Anna, for your role in providing customers with vital services 24 hours a day, 7 days a week, 365 days a year.