Related News
Related News

Rate Setting Process is Customer Driven and Community Focused

EWEB's Board of Commissioners is considering rate changes to help maintain reliable utility services and fund critical investments in Eugene's water and electric infrastructure.

Find Out More

National Preparedness Month: Older adults take control in 1, 2, 3

We know older adults can face greater risks when it comes to the extreme weather events and emergencies we face, especially if they are living alone, are low-income, have a disability, depend on electricity for medical needs, or live in rural areas.

Find Out More

Planning for a Future of Reliable, Affordable, Environmentally Responsible Energy

The challenges revealed by Eugene Water & Electric Board's integrated resource planning process mirror those facing the Northwest.

Find Out More

EWEB's heat driven call to conserve energy yields major savings

EWEB is likely to implement similar, formalized "demand response" programs in the future.

Find Out More

How does EWEB recover the costs of serving customers

Here's an overview of the three primary ways EWEB recovers the costs of serving customers and generates the funds needed to keep the power on and the water flowing.

Find Out More
More Landlords are Investing in Energy Efficiency
January 29, 2020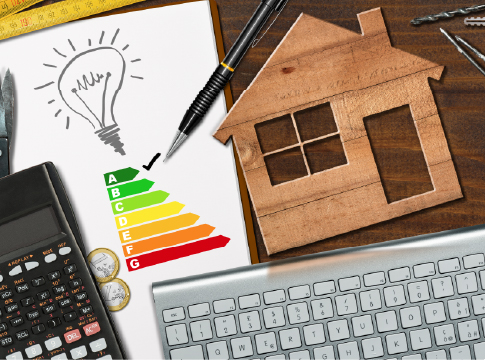 Reducing energy waste in rental properties is a priority for a growing number of Eugene landlords and tenants.
Last year more than 400 local rental properties were upgraded with the help of EWEB efficiency and conservation programs, including rebates, loans, and home audits. Altogether, these efforts saved 500,000 kilowatt-hours of energy and 230 metric tons of carbon. The energy savings is roughly equivalent to taking 50 passenger vehicles off the road, or the carbon sequestered by 300 acres of forest.
Upgrading buildings to reduce energy waste is an important part our community's efforts to move toward carbon neutrality, and improve housing affordability.
Conventional wisdom dictates that rental properties tend to be harder and costlier to heat because landlords have little incentive to invest in improvements. In fact, rental properties that participated in EWEB's Home Energy Score program in 2019 received an average efficiency score of just 3.6 on a 10-point scale (the average home scores a 5 according to the U.S. Department of Energy).
But a growing awareness of the climate risks and social impacts of inefficient housing may be changing that dynamic.
In 2019, landlords invested more than $1.2 million in efficiency upgrades for their rental properties. To assist with upfront costs, EWEB provided more than $500,000 in rebates. The most popular upgrades were ductless heat pumps, followed by windows and insulation.
A ductless heat pump alone can reduce a tenant's electricity costs by up to 50% compared to zonal resistance or electric forced air systems. Adding insulation and replacing old, drafty windows with high-performance windows helps optimize the heating system's efficiency, keeping your tenants comfortable throughout the year while lowering electric bills and reduce energy waste.