Related News
Related News

EWEB Recognized with Excellence in Communications Awards from American Public Power Association

We are proud to have been recognized with two Excellence in Public Power Communications Awards for 2023 from the American Public Power Association (APPA).

Find Out More

Let's talk turkey. If a disaster strikes, is your family ready?

Many of us avoid discussing politics over the dinner table in the spirit of family peace and harmony. But here's a topic that can bring everyone together: emergency preparedness.

Find Out More

EWEB To Hold First of Two Public Hearings on Proposed 2024 Budget and Prices

At the Nov. 7 Board of Commissioners meeting, EWEB staff will present a proposed budget that includes rate increases necessary to support utility operations and make needed infrastructure investments.

Find Out More

EWEB now offering a Smart Thermostat rebate program

EWEB is excited to announce a new residential rebate program to provide electric customers with free or greatly discounted Smart Thermostats to customers whose primary source of heating is from an electric forced-air furnace or heat pump.

Find Out More

Your EWEB Rates at Work: Investing Today for a Resilient Tomorrow

For more than a century, EWEB has planned, built, and maintained the systems that deliver safe, reliable, and environmentally responsible power and water to Eugene homes and businesses.

Find Out More
Is Level 1 Charging Fast Enough for You?
November 07, 2019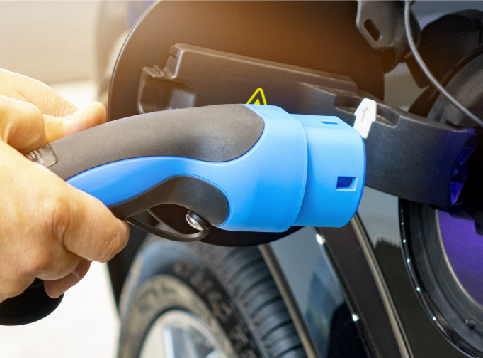 Most electric vehicles owners will charge their cars at home using a Level 1 or Level 2 charger.

Level 1 home charging is super easy and the least expensive way to fuel an electric vehicle. It uses a standard, three-prong 120-volt outlet and typically won't require modifications to your electrical panel or home wiring. All electric vehicles come with a 110-volt-compatible, Level 1 home connector kit.
Based on the vehicle's battery type, Level 1 charging can take 8 to 20 hours for a full charge.
Is that fast enough for you? The answer mostly depends on the distance you drive.
If you typically drive no more than 30-40 miles per day, Level 1 may be sufficient. That's because you can charge while you sleep. You simply plug-in (or program your car) to start charging at bedtime, and by the time you rise and shine, your battery is fully re-charged.
It all happens while you sleep, so it doesn't matter if takes 8 minutes or 8 hours.
If you typically drive more than 40 miles per day, you may want to consider a Level 2 charger, which uses a 240-volt rated charging unit and will likely require changes to your electrical panel and adding a new circuit, if one is not available. Based on the battery type and circuit capacity, Level 2 charging can take 3 to 8 hours to reach a full charge.
EWEB offers a $500 rebate for Level 2 home chargers and $1,000 for Level 2 charging stations at business.