Related News
Related News

EWEB 2023 year in review

In 2023, EWEB invested in our community with grants, rebates and an array of other programs and measures aimed at fulfilling our core values of safety, reliability, affordability, environmental responsibility and community/culture.

Find Out More

EWEB Recognized with Excellence in Communications Awards from American Public Power Association

We are proud to have been recognized with two Excellence in Public Power Communications Awards for 2023 from the American Public Power Association (APPA).

Find Out More

Let's talk turkey. If a disaster strikes, is your family ready?

Many of us avoid discussing politics over the dinner table in the spirit of family peace and harmony. But here's a topic that can bring everyone together: emergency preparedness.

Find Out More

EWEB To Hold First of Two Public Hearings on Proposed 2024 Budget and Prices

At the Nov. 7 Board of Commissioners meeting, EWEB staff will present a proposed budget that includes rate increases necessary to support utility operations and make needed infrastructure investments.

Find Out More

Public Power Week Poster Contest Winners 2023

The results are in! View the winning posters from EWEB's 2023 Public Power Week Poster Contest.

Find Out More
We're Holding Prices Steady Again in 2020
December 06, 2019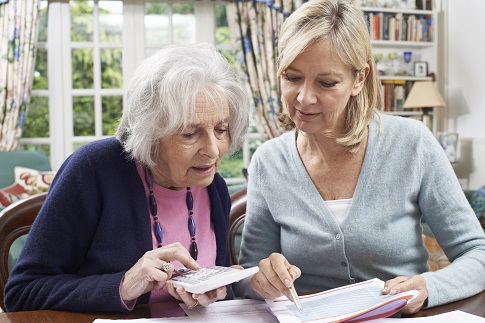 Eugene Water & Electric Board commissioners in early December unanimously approved a $329 million 2020 budget that includes no overall residential electric or water price increases.

2020 will mark the fifth time in the past six years with no residential electric price increase, and the third year in a row with no jump in residential water prices.
While water prices for EWEB customers will remain flat, our wholesale water customers such as the city of Veneta and the River Road and Santa Clara Water Districts will see a slight increase.
Holding prices steady is part of our ongoing Affordability Initiative to become more efficient, lower operating costs and reduce and restructure debt while still investing in capital projects that help improve reliability and emergency preparedness.
"Fostering customer confidence by maintaining sustainable spending levels will continue to be a primary focus for EWEB as is assessing the trend of how much of customers' median income is spent on utility bills," said Susan Fahey, chief financial officer and assistant general manager.
The "percentage of median income" metric is a good benchmark for measuring our progress on affordability. In 2017, for example, the monthly water and electric bill for the average residential customer was about 4.1 percent of the Eugene median household income. Through various cost-containment and efficiency strategies, that burden has been reduced to 3.7 percent. We will continue to look for ways to further ease the utility burden.
Our improved financial metrics haven't escaped the notice of the major credit rating services. Fitch Ratings in early November awarded EWEB's Electric System an "AA-," and Moody's Investor Service followed with an "Aa2" rating for the Water System.
These strong credit ratings will help reduce borrowing costs when we issue future bonds for capital investments like rebuilding the Carmen-Smith Hydroelectric Project and our planned water system improvements over the next decade.
Lower borrowing costs will help us mitigate the impact of future electric and water price increases.