Related News
Related News

National Preparedness Month: Older adults take control in 1, 2, 3

We know older adults can face greater risks when it comes to the extreme weather events and emergencies we face, especially if they are living alone, are low-income, have a disability, depend on electricity for medical needs, or live in rural areas.

Find Out More

Women in STEM: EWEB Engineer Laura Ohman's second degree brings a lifetime of benefits

EWEB Engineer Laura Ohman shares how getting her second degree was one of the most difficult and rewarding things she's ever accomplished.

Find Out More

Bethel neighbors boost emergency preparedness during Emergency Water Station event

Staff gave out about 300 emergency water containers to enthusiastic community members eager to learn more about the water station.

Find Out More

How does EWEB recover the costs of serving customers

Here's an overview of the three primary ways EWEB recovers the costs of serving customers and generates the funds needed to keep the power on and the water flowing.

Find Out More

Stay cool during extreme heat events

With temperatures forecasted to reach over 100 degrees over the next several days, we've prepared some tips and tricks to help you stay cool.

Find Out More
EWEB offering over $3 million in grants to fix septic systems damaged by Holiday Farm Fire
February 14, 2023 • Adam Spencer, Communications Specialist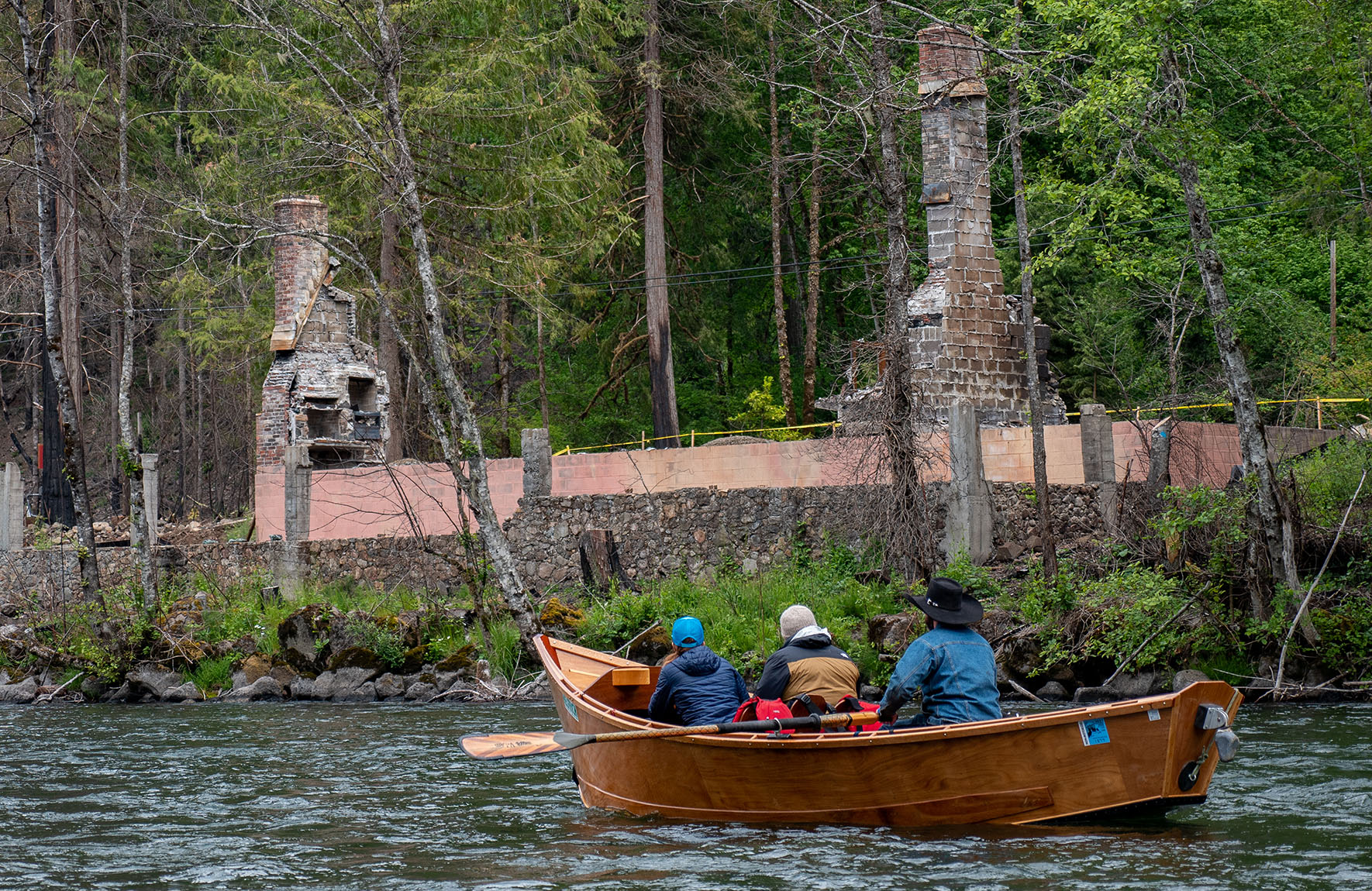 The Eugene Water & Electric Board (EWEB) has secured over $3 million to help McKenzie Valley homeowners repair or replace septic systems damaged in the Holiday Farm Fire.
Eligible grantees can receive up to $35,000, depending on the type of septic systems and household income qualifications.
Improperly maintained septic systems threaten the McKenzie River – the sole source of drinking water for nearly 200,000 people in the Eugene area. Septic systems that leak can contaminate the watershed with unsafe bacteria, provoke harmful algal blooms, and harm fish and wildlife.
EWEB has worked with McKenzie Valley residents for decades to incentivize responsible septic maintenance. With over 535 properties impacted by the Holiday Farm Fire, EWEB is eager to provide this new program with robust, direct financial assistance to help people recover and get their lives back in order.
"Our friends and neighbors upriver have gone through so many challenges in their long journeys recovering from the fire," said Nancy Toth, an EWEB environmental specialist who coordinates programs to help McKenzie Valley residents take care of the watershed. "With these grants, EWEB and our partners are able to provide meaningful support and take a large financial burden off their lists of concerns."
EWEB is able to offer these Septic System Repair and Replacement Grants thanks to a collaboration with Lane County and the Oregon Department of Environmental Quality (DEQ) Onsite Financial Aid Program (OSFAP). Both Lane County and DEQ OSFAP received federal funds from the American Recovery Plan Act (ARPA) and chose to partner with EWEB to distribute the money to affected residents.
"Lane County and DEQ came to EWEB because of our established track record of enacting meaningful support on the ground," said EWEB Business Line Manager Anna Wade, who is helping implement the grant program. "Since the Holiday Farm Fire, EWEB has helped folks recover with programs that also protect the watershed and reduce the impacts of future fires."
To receive Septic System Grant funding through ARPA, applicants must meet the following criteria:
Applicant must be the current property owner.
The property must be located within the Holiday Farm Fire perimeter and have sustained structural damage or destruction.
Septic system repairs or installation must be completed by the property owner or a Licensed Onsite System Installer, certified by the DEQ.
Completed septic projects must be inspected by Lane County, with permit status listed as "final."
Septic system grant funding is retroactive to March 3, 2021
Any changes in ownership that may have occurred after the Holiday Farm Fire may impact landowner eligibility. Applicants who have received other federal disaster assistance may be impacted in their eligibility amounts.
"At this point, we are encouraging everyone in the fire-affected area to apply," said Misty Merriam, EWEB's customer programs coordinator, who is helping with applications. "Once you apply, we can match your request to the funds we have available. If we can't match you with these grants, we can recommend other sources of funding and still help you along."
EWEB is currently accepting applications and has already matched dozens of people to funds.
For upriver homeowners who have entered into loan agreements with EWEB's 0% Septic Infrastructure Loan Program since the fire, EWEB will deploy these grant funds to qualifying homeowners to pay off remaining loan balances where applicable.
"We want to make sure that homeowners who have already taken steps to protect the watershed by repairing or upgrading their septic systems are eligible to receive these funds," Toth said. "Not everyone will qualify, but we welcome all interested homeowners to contact us to see what we can do to support their good stewardship."
To learn more about the Septic System Repair and Replacement Grants Program, interested landowners can go to the Landowner Assistance page at eweb.org/septic.