Related News
Related News

Rate Setting Process is Customer Driven and Community Focused

EWEB's Board of Commissioners is considering rate changes to help maintain reliable utility services and fund critical investments in Eugene's water and electric infrastructure.

Find Out More

National Preparedness Month: Older adults take control in 1, 2, 3

We know older adults can face greater risks when it comes to the extreme weather events and emergencies we face, especially if they are living alone, are low-income, have a disability, depend on electricity for medical needs, or live in rural areas.

Find Out More

Women in STEM: EWEB Engineer Laura Ohman's second degree brings a lifetime of benefits

EWEB Engineer Laura Ohman shares how getting her second degree was one of the most difficult and rewarding things she's ever accomplished.

Find Out More

Planning for a Future of Reliable, Affordable, Environmentally Responsible Energy

The challenges revealed by Eugene Water & Electric Board's integrated resource planning process mirror those facing the Northwest.

Find Out More

Bethel neighbors boost emergency preparedness during Emergency Water Station event

Staff gave out about 300 emergency water containers to enthusiastic community members eager to learn more about the water station.

Find Out More
EWEB launches 2022 residential customer survey
May 09, 2022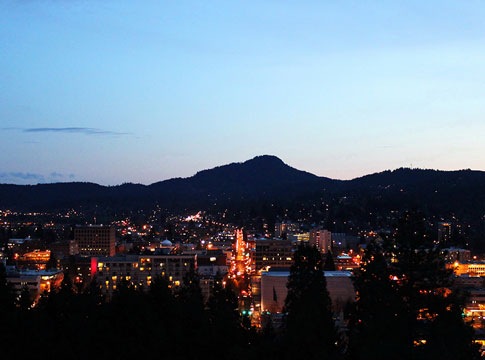 As a public utility, it is important that EWEB check in with customers to see how we are performing, gauge how satisfied you are with different aspects of our services and offerings, and understand your needs.
EWEB has partnered with professional research firm, GreatBlue Research, Inc., to conduct an online survey of residential customers. GreatBlue Research, Inc. will maintain the anonymity of respondents and all data will be aggregated in the findings.
The survey includes questions to better understand your satisfaction around topics including service quality and reliability, EWEB's responsiveness to customer needs and efficiency programs, to name a few. Also included are questions to better understand your values and priorities as they relate to core utility functions and strategic initiatives.
The survey will not include questions that ask you to reveal personally sensitive information, or to complete a payment. If you receive a call or email that appears suspicious hang up or delete the email. Learn more about protecting yourself from scams.
If you have not already done so, we invite you to take the survey today. We will share findings from the survey in summer 2022.
Your input and opinions help shape EWEB's direction
EWEB launched Green Options, a line of carbon-conscious programs in April 2022 based on formal and informal, qualitative and quantitative feedback from customers. This included a review of data from customer surveys in which customers reported an interest in programs to help reduce or offset their household carbon footprint.
The results of the 2019 residential survey indicated that 91% of customers were somewhat (27%) to very (64%) interested in programs designed to help them decrease their personal carbon footprint by using less or cleaner energy. In addition, 84% of customers indicated they were somewhat (35%) to very (49%) interested in programs providing the opportunity to invest in local forest protection and restoration.
EWEB created new programs to meet the interests of customers:
Carbon offsets: After you maximize ways to save energy and reduce carbon emissions, you can neutralize your remaining carbon footprint with carbon offsets added right to your EWEB bill.
Carbon forestry lab: Support local carbon forestry projects aimed at expanding our understanding of natural climate solutions and enhancing the McKensie Watershed.
Cleanpower: Purchase Renewable Energy Certificates (RECs) and help displace dirty energy sources with wind, solar and other zero-emission energy sources.