As an EWEB customer, you're already using clean, renewable energy and investing in McKenzie Watershed protection. But together we can do more.
EWEB Cleanpower invites customers to match their energy usage with the purchase of Renewable Energy Certificates (RECs). Investing in RECs allows developers of wind, solar and other renewable energy resources to confidently build more zero-emission generation, because they know they will be supported financially. Cleanpower customers can take pride in knowing their dollars are buying clean, renewable energy.
Invest in RECs for as little as $23.75 per month. If you can afford more, you can invest more — up to two-times your average monthly electricity consumption.
---
Take action
Investing in Renewable Energy Certificates through EWEB is simple:
Determine your month electricity usage by looking at your EWEB bill.
Decide how much of your usage you want to match (some, all or extra) and purchase RECs.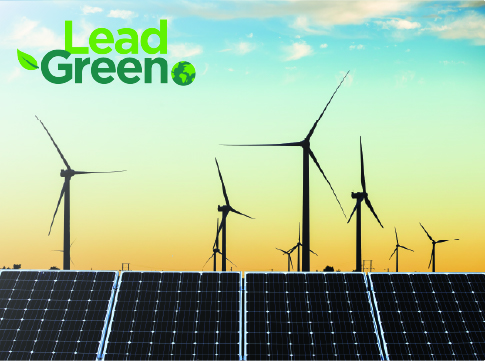 ---
How does it work?
EWEB's Cleanpower REC program is completely voluntary. The charges for purchasing Renewable Energy Certificates are added to your EWEB bill.
You have two investment options:
Option 1: Go all-in
Purchase a variable quantity of RECs each month equivalent to 100 percent of your electricity with an extra $0.00475 per kWh ($4.75 per MWh). For reference, the 2023 electricity cost is about 11.26 cents per kWh for small businesses, and about 14 cents per kWh for medium and large businesses. (The premium applies only to the energy charge on your bill, not the delivery or demand charge.)
Since your electric use varies each month, your REC investment will vary as well.
Example: If your monthly energy was 8,000 kWh, then your REC investment would be $38 for the month.
Only customers with an average monthly consumption of 5,000 kWh per month or greater may participate under the 100% pricing option. Not sure? Call us at 541-685-7607 or email LeadGreen@eweb.org and we'll be happy to assist you.
Option 2: Buy a fixed block of RECs
We have two block sizes. Just pick the size of the block, then select the number of blocks you'd like to buy.
Small – 5,000 kilowatt-hour blocks cost $23.75 each
Large – 20,000 kilowatt-hour blocks cost $95 each
EWEB's formal Rate Schedule for this program is available here.
---
What are Renewable Energy Certificates (RECs)?
Renewable Energy Certificates (RECs) represent the environmental attributes of power generated from renewable sources, such as wind and solar. One REC is created for every megawatt hour (MWh) of electricity generated and delivered to the grid from a renewable resource.
When you buy a REC, you are buying green, renewable energy.
In addition, Cleanpower helps EWEB customers who want to promote their environmental credentials. Investing in RECs allows you to define your electricity usage associated with the RECs as low or zero-emissions electricity.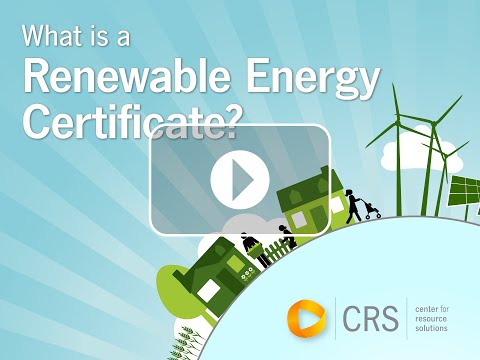 ---
Where does my investment go?
All RECs in EWEB's program come from zero-emissions generating resources, according to the Greenhouse Gas Emissions Reporting standards set by the Oregon Department of Environmental Quality (DEQ). These resources may include:
Wind
Solar
Certified low impact hydroelectric
Geothermal
Biomass
Any other resource that meets the U.S. Environmental Protection Agency guidance and DEQ reporting requirements
---
Display your commitment
When you invest in RECs through EWEB, you can request marketing and promotional materials so that you can display your sustainability commitment to your customers. You will receive an Annual Statement for your organization's Environmental, Social and Governance (ESG) reporting and record-keeping purposes.
---