Related News
Related News

EWEB programs reflect community values

EWEB is here to serve our customer-owners and provides programs that reflect the values of our community.

Find Out More

Rate Setting Process is Customer Driven and Community Focused

EWEB's Board of Commissioners is considering rate changes to help maintain reliable utility services and fund critical investments in Eugene's water and electric infrastructure.

Find Out More

National Preparedness Month: Older adults take control in 1, 2, 3

We know older adults can face greater risks when it comes to the extreme weather events and emergencies we face, especially if they are living alone, are low-income, have a disability, depend on electricity for medical needs, or live in rural areas.

Find Out More

How does EWEB recover the costs of serving customers

Here's an overview of the three primary ways EWEB recovers the costs of serving customers and generates the funds needed to keep the power on and the water flowing.

Find Out More

Stay cool during extreme heat events

With temperatures forecasted to reach over 100 degrees over the next several days, we've prepared some tips and tricks to help you stay cool.

Find Out More
EWEB Launches 2019 Customer Satisfaction Survey
November 15, 2019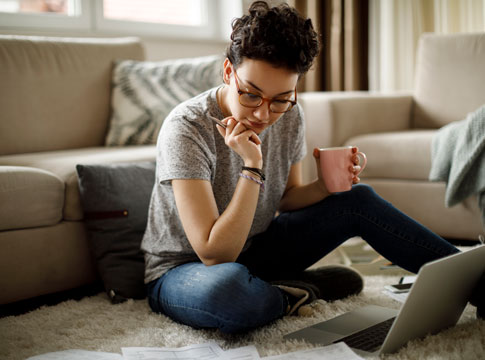 As a public utility, it is important that EWEB check-in with customer-owners to see how we are performing, gauge how satisfied you are with different aspects of our services and offerings and understand your needs.
EWEB has partnered with a research firm, Riley Research Associates, to conduct a survey of randomly selected residential customers via phone and online. The phone surveys launched mid-November, with the email invitations for the online survey to follow shortly.
The survey includes questions to better understand your preferences and satisfaction around topics including service quality and reliability, EWEB's responsiveness and efforts to control costs, and conservation programs, to name a few. Also included are questions to gauge your interest in a variety of potential future programs and services.
The survey will not include questions that ask you to reveal personally sensitive information, or to complete a payment. If you receive a call or email that appears suspicious hang up or delete the email. Learn more about protecting yourself from scams.
We will share findings from the survey in early 2020.
Your input and opinions help shape EWEB's direction
EWEB launched an Affordability Initiative based on formal and informal, qualitative and quantitative feedback from customers. This included a review of data from customer satisfaction surveys in which customers reported a gap between what you think is important - affordable power and water - and how EWEB was performing in that area.
With this heightened focus on affordability, 2019 marked the fourth time in five years with no residential electric price increase and the third year in a row with no increase in residential water prices. In 2018, Commissioners reduced residential water prices by 4.5 percent.
At the same time, EWEB has continued to invest in programs that you have told us are important to you including energy and water conservation and limited income assistance programs.
Read more about the results of the 2017 Customer Satisfaction Survey.