Related News
Related News

Rate Setting Process is Customer Driven and Community Focused

EWEB's Board of Commissioners is considering rate changes to help maintain reliable utility services and fund critical investments in Eugene's water and electric infrastructure.

Find Out More

National Preparedness Month: Older adults take control in 1, 2, 3

We know older adults can face greater risks when it comes to the extreme weather events and emergencies we face, especially if they are living alone, are low-income, have a disability, depend on electricity for medical needs, or live in rural areas.

Find Out More

Women in STEM: EWEB Engineer Laura Ohman's second degree brings a lifetime of benefits

EWEB Engineer Laura Ohman shares how getting her second degree was one of the most difficult and rewarding things she's ever accomplished.

Find Out More

Bethel neighbors boost emergency preparedness during Emergency Water Station event

Staff gave out about 300 emergency water containers to enthusiastic community members eager to learn more about the water station.

Find Out More

Stay cool during extreme heat events

With temperatures forecasted to reach over 100 degrees over the next several days, we've prepared some tips and tricks to help you stay cool.

Find Out More
Thank You Energy Share Donors!
July 27, 2020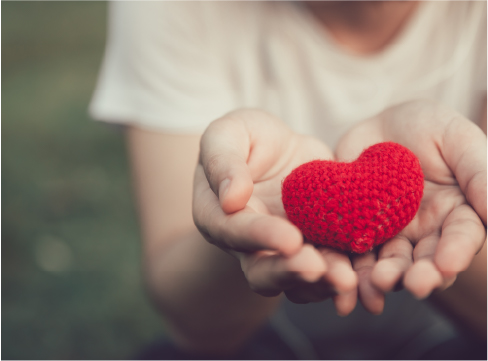 With the help of generous customers and community partners, EWEB's Energy Share program helps customers who are struggling to pay their utility bills and who may be at risk of disconnection of services.
We would like to send a super shout-out to our latest donor, River Road Water District for their generous contribution of $4,311.
The River Road Water District (RRWD) contracts with EWEB to provide water service to the unincorporated areas of the River Road area south of the Beltline. RRWD purchases water from EWEB and sells it to customers in their jurisdiction, while EWEB provides billing and water system maintenance duties for the district. Recently the RRWD board voted to make a contribution to Energy Share based on the estimated support District water customers receive through EWEB's bill assistance programs.
EWEB offers $260 in bill assistance annually to income-qualifying customers, and in response to the COVID-19, the program was expanded to cover customers who experience job loss as a result of the pandemic. Customer donations to Energy Share have greatly expanded the amount of support EWEB is able to provide in this time of extreme financial need.
Others are stepping up to help as well.
Last month local business Pasta Plus donated $700 in solar credits from their PV system to EWEB's Energy Share program.
If you have been thinking about ways you can help during the COVID-19 pandemic, a donation to Energy Share will help keep the lights on for families in need. Make a one-time donation or pledge a recurring amount at eweb.org/energyshare.