Related News
Related News

Rate Setting Process is Customer Driven and Community Focused

EWEB's Board of Commissioners is considering rate changes to help maintain reliable utility services and fund critical investments in Eugene's water and electric infrastructure.

Find Out More

National Preparedness Month: Older adults take control in 1, 2, 3

We know older adults can face greater risks when it comes to the extreme weather events and emergencies we face, especially if they are living alone, are low-income, have a disability, depend on electricity for medical needs, or live in rural areas.

Find Out More

Women in STEM: EWEB Engineer Laura Ohman's second degree brings a lifetime of benefits

EWEB Engineer Laura Ohman shares how getting her second degree was one of the most difficult and rewarding things she's ever accomplished.

Find Out More

Bethel neighbors boost emergency preparedness during Emergency Water Station event

Staff gave out about 300 emergency water containers to enthusiastic community members eager to learn more about the water station.

Find Out More

How does EWEB recover the costs of serving customers

Here's an overview of the three primary ways EWEB recovers the costs of serving customers and generates the funds needed to keep the power on and the water flowing.

Find Out More
Run to Stay Warm Celebrates 10th Anniversary
November 16, 2016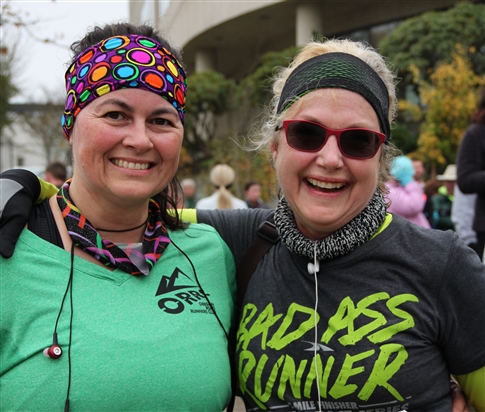 EWEB's Run to Stay Warm, featuring a half-marathon, 10K, 5K and Kids' 400-meter dash, celebrated its 10th anniversay on Sunday, Nov. 20. The event supports EWEB's Customer Care program, which helps income-eligible customers who are struggling to pay their utility bills and stay warm through the winter months. The Customer Care program celebrates its 20 year anniversary this year. To date, the event has raised more than $216,000 for our neighbors in need.
More than 1,100 runners and walkers joined us on the cool, crisp, sunny morning. With music playing, the sun peeking out from the clouds, and Sluggo hanging out with kids who had joined us for the Kids Run, spirits were high.
Post-race, participants headed just down the street to the Tap and Growler for the After Party, complete with soup, bread and a beverage of their choice, donated by Claim52 Brewing. Awards were presented to the top three male and female finishers in each race and the age division winner from each race.