Related News
Related News

Your EWEB Rates at Work: Investing Today for a Resilient Tomorrow

For more than a century, EWEB has planned, built, and maintained the systems that deliver safe, reliable, and environmentally responsible power and water to Eugene homes and businesses.

Find Out More

EWEB's water infrastructure projects designed for reliability during major disasters

As communities nationwide Imagine a Day Without Water, EWEB strives to ensure such a day never happens.

Find Out More

EWEB lead annual "Spill Drill"

EWEB coordinates drill as part of protecting Eugene's drinking water

Find Out More

Salmon Return to Finn Rock Reach

Finn Rock Reach and other restoration projects throughout the Middle McKenzie provide conditions to help young fish survive to adulthood.

Find Out More

EWEB programs reflect community values

EWEB is here to serve our customer-owners and provides programs that reflect the values of our community.

Find Out More
EWEB's Water Quality Report: Consistently Outstanding
May 06, 2020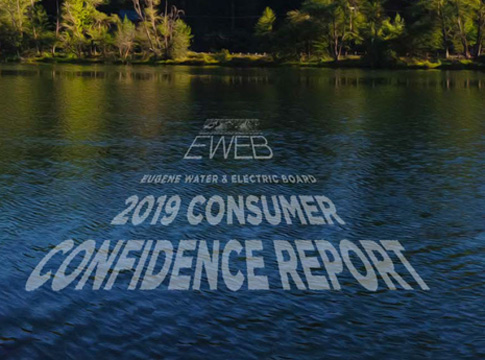 The consistent and reliable quality of drinking water is at the heart of the theme for this year's Drinking Water Week, "There When You Need It" which runs May 3-9 this year.
To celebrate our plentiful and healthy drinking water, we are sharing with customers our annual water quality report.
Also known and a "Consumer Confidence Report," it provides a snapshot of 2019's drinking water quality. The key conclusion is this: EWEB water met or exceeded all state and federal health standards.
In fact, we are proud to say that EWEB has never violated a maximum contaminant level or any other water quality standard established by the U.S. Environmental Protection Agency.
Inside the report, you'll find great information on our Drinking Water Source Protection Plan, tips on how to maintain your household plumping to ensure your system delivers high-quality water and a breakdown of of water-quality components.
Check out the report here.