Related News
Related News

EWEB 2023 year in review

In 2023, EWEB invested in our community with grants, rebates and an array of other programs and measures aimed at fulfilling our core values of safety, reliability, affordability, environmental responsibility and community/culture.

Find Out More

EWEB Recognized with Excellence in Communications Awards from American Public Power Association

We are proud to have been recognized with two Excellence in Public Power Communications Awards for 2023 from the American Public Power Association (APPA).

Find Out More

Let's talk turkey. If a disaster strikes, is your family ready?

Many of us avoid discussing politics over the dinner table in the spirit of family peace and harmony. But here's a topic that can bring everyone together: emergency preparedness.

Find Out More

EWEB To Hold First of Two Public Hearings on Proposed 2024 Budget and Prices

At the Nov. 7 Board of Commissioners meeting, EWEB staff will present a proposed budget that includes rate increases necessary to support utility operations and make needed infrastructure investments.

Find Out More

EWEB now offering a Smart Thermostat rebate program

EWEB is excited to announce a new residential rebate program to provide electric customers with free or greatly discounted Smart Thermostats to customers whose primary source of heating is from an electric forced-air furnace or heat pump.

Find Out More
Public Power Week Poster Contest Returns!
September 29, 2022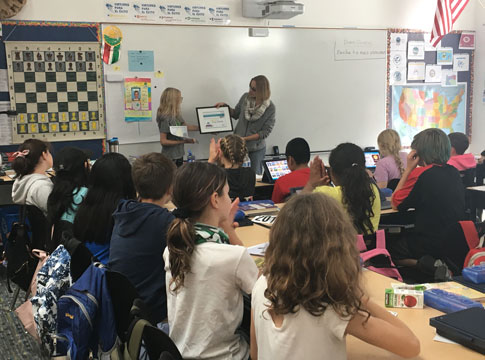 After a two-year pandemic hiatus, EWEB is once again holding our Public Power Week Poster Contest for 5th grade students within our service territory. Public Power week is the first week of October and it's a great opportunity for us to recognize the importance of community-owned utilities like EWEB!
In honor of Public Power Week, EWEB is bringing back our poster contest for 5th grade students. You can help choose the winners! Students brought their creative talents to explore the theme "Brought to you by Electricity". You can choose your top 5 from these finalists!
We received over 100 entries from 5th grade classrooms throughout Eugene. We've narrowed it down to the top 20. Review the finalists and then complete the survey at the bottom of the page to choose your top 5.
Each winner will receive a plaque and gift certificate.
The deadline to cast your vote is midnight on Wednesday, October 5th!