Questions about these contaminants?
Call us at (541) 685-7861, or send us an email.
On March 14, 2023, EPA announced the proposed National Primary Drinking Water Regulation (NPDWR) for six PFAS including perfluorooctanoic acid (PFOA), perfluorooctane sulfonic acid (PFOS), perfluorononanoic acid (PFNA), hexafluoropropylene oxide dimer acid (HFPO-DA, commonly known as GenX Chemicals), perfluorohexane sulfonic acid (PFHxS), and perfluorobutane sulfonic acid (PFBS). EPA anticipates finalizing the regulation by the end of 2023. For more information about this regulation click here.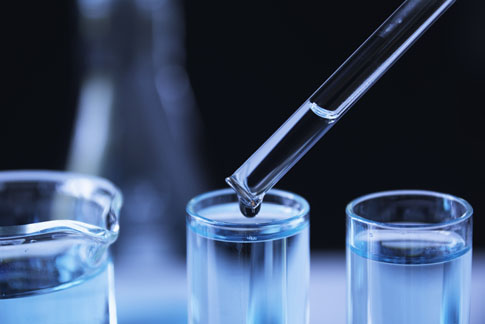 What are PFAS chemicals?
Per- and polyfluoroalkyl substances, also called "PFAS," are a group of manufactured chemicals that have been used in industry and consumer products since the 1940s. PFAS have characteristics that make them useful in a variety of products, including nonstick cookware, waterproof clothing, stain-resistant carpets and fabrics, and firefighting foam, as well as in certain manufacturing processes. There are thousands of different PFAS. The domestic production or use of some PFAS (like PFOA and PFOS) has been largely phased out but others continue to be used.
PFAS tend to break down extremely slowly in the environment and can build up in people, animals, and the environment over time. PFAS have been found in water, air, and soil across the nation and around the globe. Because of this, PFAS can end up in the water sources that communities rely on for drinking water. Scientific studies show links between certain levels of PFAS exposure and harmful health effects in humans and animals. To see additional FAQs about PFAS click here.
Our proactive monitoring
We have been monitoring for PFAS since 2013. PFAS compounds have not been detected in the treated drinking water.

We will continue to monitor for PFAS compounds, as well as other emerging contaminants, on a regular basis to establish baseline levels so we can react if we start to see levels change. We are fully committed to ensuring safe and healthy drinking water that meets or exceeds all state and federal standards is provided to our community. Our investments in protecting our water source, monitoring for emerging contaminants, and improving our treatment processes are a critical part of this commitment.
More Information
For more information about PFAS you can visit www.epa.gov/pfas.