Related News
Related News

EWEB 2023 year in review

In 2023, EWEB invested in our community with grants, rebates and an array of other programs and measures aimed at fulfilling our core values of safety, reliability, affordability, environmental responsibility and community/culture.

Find Out More

EWEB Recognized with Excellence in Communications Awards from American Public Power Association

We are proud to have been recognized with two Excellence in Public Power Communications Awards for 2023 from the American Public Power Association (APPA).

Find Out More

Let's talk turkey. If a disaster strikes, is your family ready?

Many of us avoid discussing politics over the dinner table in the spirit of family peace and harmony. But here's a topic that can bring everyone together: emergency preparedness.

Find Out More

EWEB To Hold First of Two Public Hearings on Proposed 2024 Budget and Prices

At the Nov. 7 Board of Commissioners meeting, EWEB staff will present a proposed budget that includes rate increases necessary to support utility operations and make needed infrastructure investments.

Find Out More

Public Power Week Poster Contest Winners 2023

The results are in! View the winning posters from EWEB's 2023 Public Power Week Poster Contest.

Find Out More
Powered by People Like Matt
November 15, 2019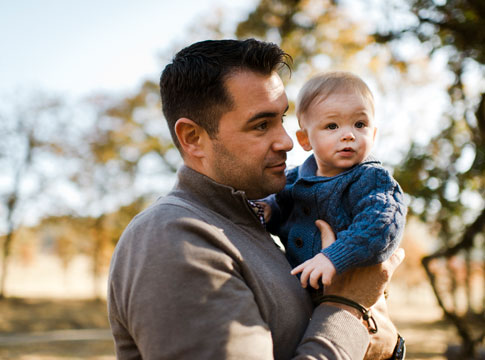 While with the utility just shy of three years, Matt's EWEB-origin story starts well before that. It begins in 1991 and involves an Andrew Lloyd Webber musical.
Growing up in New York, son to a father with a career in theatre, Matt had the opportunity to visit cities across the country. One such opportunity brought 10-year old Matt to Seattle and Portland to visit his father who was touring with The Phantom of the Opera. The trip made a lasting impression and 15 years later when deciding where to attend law school, Matt was drawn back to the beauty of the Pacific Northwest.
In 2010, Matt completed the joint JD/MBA at the University of Oregon with a focus on sustainability, especially as it pertains to the energy sector. He had his eye on a career in the utility industry.
"I was long on education and short on experience," jokes Matt.
He gained that experience over the next seven years with Bonneville Power Administration (BPA). "I loved my job with BPA," says Matt. "But I was also ready to start a family and be a part of a smaller community. I wanted to come back to Eugene."
With EWEB on the cusp of a decade involving the renewal, replacement, or termination of major electric generating resource contracts, leadership sought to bring someone in with a legal background and knowledge in both power markets and portfolio management to be a part of the team that would guide the utility in making such significant decisions.
When Matt saw the opening for the newly formed Power Resources Counsel position he leaped at the opportunity.
"Professionally, I want the ability to do well, while also doing good," says Matt. "I can do that at EWEB. It is a relatively small utility, but also owns some hydroelectric generation, which builds in flexibility. On top of that, I believe in the public power model."
In his position, Matt coordinates with similar entities in the region and Bonneville to ensure EWEB has the best options available as we begin making power resource decisions in the coming years. It is reassuring to know we have people on the team like Matt, with not only the appropriate knowledge and experience, but possibly even more importantly a love of community-specifically, a love of our community.
Thank you Matt, for your role in providing customers with vital services 24 hours a day, 7 days a week, 365 days a year.