Related News
Related News

National Preparedness Month: Older adults take control in 1, 2, 3

We know older adults can face greater risks when it comes to the extreme weather events and emergencies we face, especially if they are living alone, are low-income, have a disability, depend on electricity for medical needs, or live in rural areas.

Find Out More

Women in STEM: EWEB Engineer Laura Ohman's second degree brings a lifetime of benefits

EWEB Engineer Laura Ohman shares how getting her second degree was one of the most difficult and rewarding things she's ever accomplished.

Find Out More

Planning for a Future of Reliable, Affordable, Environmentally Responsible Energy

The challenges revealed by Eugene Water & Electric Board's integrated resource planning process mirror those facing the Northwest.

Find Out More

Bethel neighbors boost emergency preparedness during Emergency Water Station event

Staff gave out about 300 emergency water containers to enthusiastic community members eager to learn more about the water station.

Find Out More

EWEB's heat driven call to conserve energy yields major savings

EWEB is likely to implement similar, formalized "demand response" programs in the future.

Find Out More
Local students learn about salmon at EWEB's spawning channel
September 30, 2022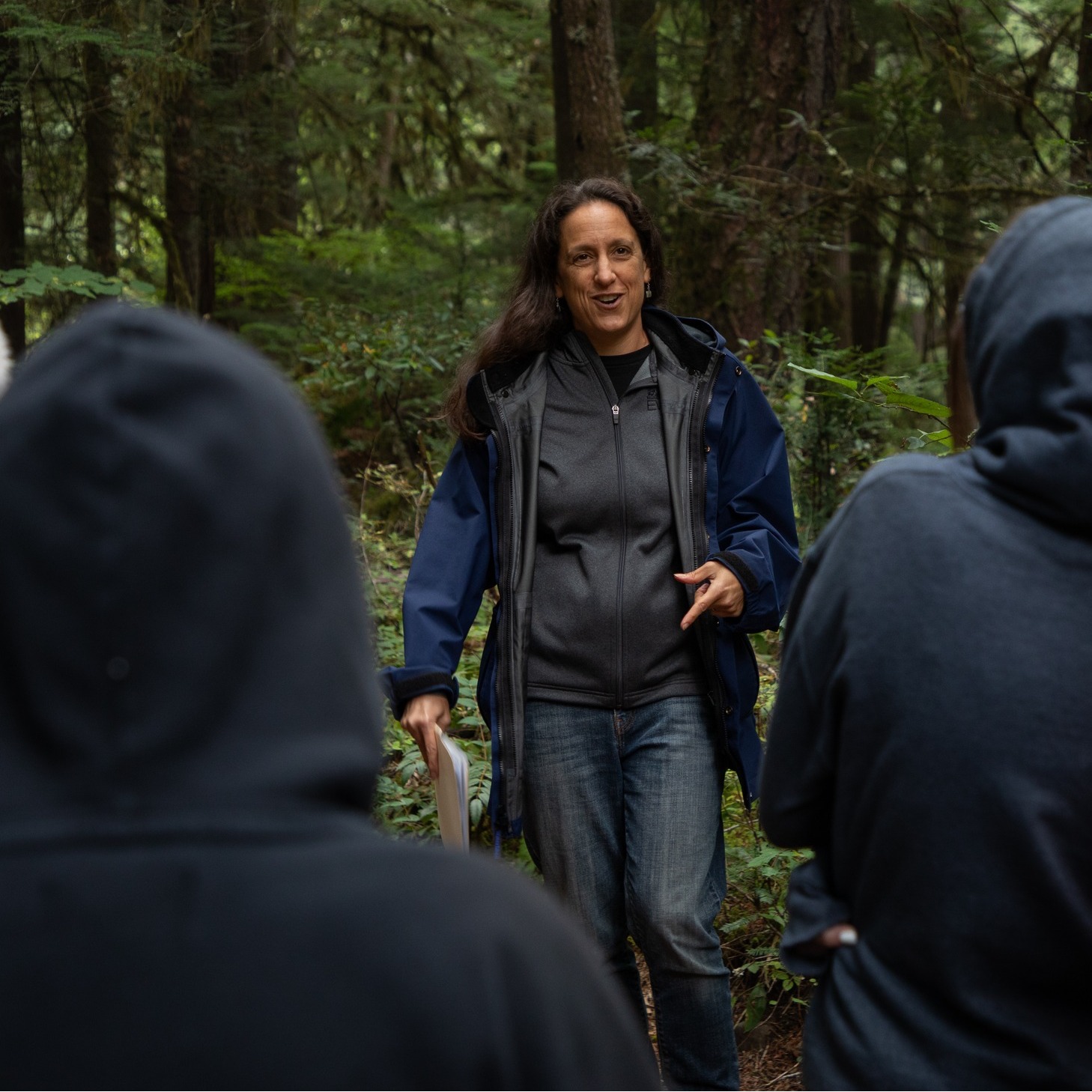 Local middle school students from around the area learned about the entire life cycle of salmon along the McKenzie River at Salmon Watch 2022. The field trip took place during peak salmon spawning season, when fish that are at least two feet long are reaching the end of their journey from the ocean to their natal streams.
Students rotated through various volunteer-staffed educational stations, where they will learn about topics such as aquatic insects, water quality, riparian habitats and salmon.
The field trip was at EWEB's spawning channel, near the Carmen-Smith hydroelectric project. The Carmen spawning channel was built by EWEB to provide habitat for salmon. The calm water and deep pools in the channel provide ideal habitat for the fish to spawn. In the last year, EWEB rebuilt the channel to enhance the habitat area as part of the utility's relicensing requirements for the Carmen-Smith hydroelectric project.
For many of these students, this field trip will be their first time seeing such large fish so far up the river. The field trip is an opportunity for students to learn about the importance of protecting existing habitat areas and creating new ones. This year resumes the Salmon Watch field trips, which go back nearly 30 years, but haven't taken place since 2019 due to the COVID-19 pandemic.
KEZI aired a story on the Salmon Watch field trip on Tuesday, Sept. 27, when middle school students from Coburg Charter School visited the spawning channel.