Related News
Related News

Rate Setting Process is Customer Driven and Community Focused

EWEB's Board of Commissioners is considering rate changes to help maintain reliable utility services and fund critical investments in Eugene's water and electric infrastructure.

Find Out More

National Preparedness Month: Older adults take control in 1, 2, 3

We know older adults can face greater risks when it comes to the extreme weather events and emergencies we face, especially if they are living alone, are low-income, have a disability, depend on electricity for medical needs, or live in rural areas.

Find Out More

Bethel neighbors boost emergency preparedness during Emergency Water Station event

Staff gave out about 300 emergency water containers to enthusiastic community members eager to learn more about the water station.

Find Out More

How does EWEB recover the costs of serving customers

Here's an overview of the three primary ways EWEB recovers the costs of serving customers and generates the funds needed to keep the power on and the water flowing.

Find Out More

Stay cool during extreme heat events

With temperatures forecasted to reach over 100 degrees over the next several days, we've prepared some tips and tricks to help you stay cool.

Find Out More
Giving the Gift of Preparedness
November 25, 2019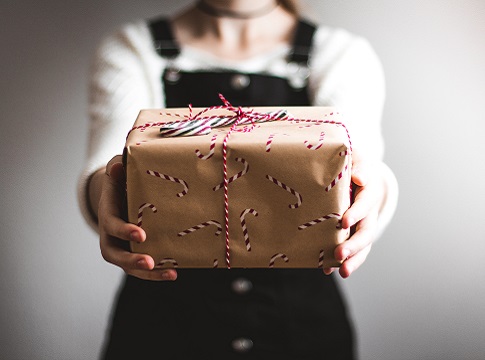 Jewelry, clothes and electronics are nice, but if you really want to show someone you care, consider giving the gift of safety and peace of mind. The holiday season is the perfect opportunity to help your friends and family prepare for an emergency or disaster.
Here are a few gift ideas for the special people in your life:
Stocking stuffers
Flashlight
Back-up phone battery
Freeze-dried food
Candles
Emergency poncho
Heat Reflective Blanket
Hand/foot warmers
Gifts under $100
First Aid kit
Emergency radio (with solar power and/or hand-crank)
Multi-tool
Personal water filter
Emergency water storage container
Camp stove
Walkie Talkies
Portable solar power station
Gifts over $100
Pre-made 72-hour kit
Family water filtration system
30-day emergency food supply
These are just a few ideas, and it's possible to get really creative with homemade gifts, gifts for kids, pet-owners and more. The holidays can be a great time to introduce preparedness into the lives of your friends and family, and perhaps cross some items off your own wish-list as well!