Related News
Related News

Rate Setting Process is Customer Driven and Community Focused

EWEB's Board of Commissioners is considering rate changes to help maintain reliable utility services and fund critical investments in Eugene's water and electric infrastructure.

Find Out More

How does EWEB recover the costs of serving customers

Here's an overview of the three primary ways EWEB recovers the costs of serving customers and generates the funds needed to keep the power on and the water flowing.

Find Out More

EWEB establishes multipronged resiliency policy

Disaster recovery and prevention are being embedded in all operations and processes.

Find Out More

Trends that are impacting your utility rates

Needed infrastructure investments and rising costs of operations will require increases in the price of water and electric services.

Find Out More

EWEB and City finalize sale of former riverfront headquarters

The two buildings on 4.4 acres will transformed into Eugene's new City Hall. EWEB and the City signed closing documents and officially handed over the site keys on Tuesday.

Find Out More
Commissioners to Hold Virtual Meeting
May 05, 2020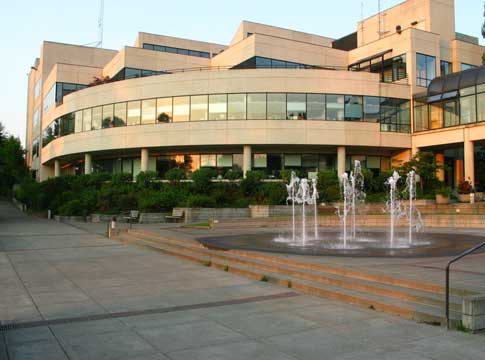 Eugene Water & Electric Board Commissioners will hold a virtual meeting on Tuesday to adhere to Oregon Gov. Kate Brown's "Stay Home, Save Lives" executive order to mitigate the spread of the coronavirus. To comply with the governor's order, there will be no in-person attendance at the virtual meeting.
The meeting will begin at 6 p.m.
Members of the public wishing to provide comments are invited to do so by completing a web form here, include the words "public comment" at the beginning of your comments. All public input will be reviewed by the Board. Testimony of 200 words or less will be read into the public record, and all testimony will be summarized in the meeting minutes. Please submit comments by 4 p.m. on May 5.
For more information on Tuesday's meeting and to view the agenda, click here.
To view a live stream of the meeting go to: https://tinyurl.com/EWEB-Board-Meeting. Note: Attendees need to enable third-party cookies in their browsers to watch the live event.
System requirements and supported platforms:
Supported operating systems: Windows 7 and later (32-bit and 64-bit), macOS X 10.10 and later
Some Apple devices: Must download the Teams app before the link will work.
Supported mobile operating systems: Android 4.4 and later, iOS 10 and later
Supported web browsers: Chrome (last 3 versions), Edge RS2 and later, Firefox (last 3 versions), Internet Explorer 11, Safari
An audio recording of the meeting will be available by the afternoon of May 6 on eweb.org.