Related News
Related News

Rate Setting Process is Customer Driven and Community Focused

EWEB's Board of Commissioners is considering rate changes to help maintain reliable utility services and fund critical investments in Eugene's water and electric infrastructure.

Find Out More

How does EWEB recover the costs of serving customers

Here's an overview of the three primary ways EWEB recovers the costs of serving customers and generates the funds needed to keep the power on and the water flowing.

Find Out More

EWEB establishes multipronged resiliency policy

Disaster recovery and prevention are being embedded in all operations and processes.

Find Out More

Trends that are impacting your utility rates

Needed infrastructure investments and rising costs of operations will require increases in the price of water and electric services.

Find Out More

EWEB and City finalize sale of former riverfront headquarters

The two buildings on 4.4 acres will transformed into Eugene's new City Hall. EWEB and the City signed closing documents and officially handed over the site keys on Tuesday.

Find Out More
Commissioners Elect Officers, Liaisons
January 13, 2022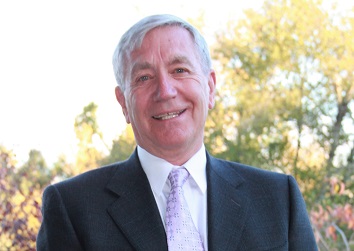 EWEB's five commissioners earlier this month voted to elect John Brown as president of the Board and Sonya Carlson as vice president.
President Brown, first elected to the Board in 2007, represents Wards 4 and 5.
Vice President Carlson joined the Board in 2017, and represents Wards 6 and 7.
The Board also made a series of liaison appointments for the New Year to help coordinate EWEB policy work with other public agencies. Below are the commissioner liaison appointments for 2022:
Commissioner John Barofsky, McKenzie Watershed Council
Commissioner Carlson, Lane Council of Governments
Commissioner Matt McRae, Springfield Utility Board
Commissioner Mindy Schlossberg, Lane Electric Cooperative
Commissioners John Brown and Sonya Carlson, City of Eugene
Commissioners were also appointed to internal EWEB liaison assignments:
John Brown, Other Post Employment Benefits
John Brown and Sonya Carlson, EWEB Riverfront Property Project Team
Mindy Schlossberg and John Barofsky, EWEB Riverfront Property Evaluation Team
Taking effect this year are new ward boundaries that impact all elected city officials, including EWEB commissioners. The city's charter requires officials to evaluate and update council wards at least once every 10 years, coinciding with the decennial U.S. Census, to make sure population between the eight regions is roughly even.
City staff drew the new boundaries to make population between wards as even as possible, grouping wards that had gained more and less population and moving areas between them.
Evenly dividing the city population after the Census among the eight wards would result in wards of 22,083 residents. As part of the new boundaries, all wards are within 1% of that target.
The map makes small shifts between wards, moving:
A strip of properties along High Street between Seventh Avenue and 18th Avenue from Ward 3 to Ward 1
Part of the Amazon Neighborhood from Ward 3 to Ward 2
A section of northeast Eugene bound by Crescent Avenue, Coburg Road, Chuckanut Street and Park View Drive from Ward 5 to Ward 4
Two parts of Bethel Neighborhood from Ward 7 — part to Ward 6 and another to Ward 8
There's a detailed map of the changes available at bit.ly/Eugene-ward-boundary-changes.