Related News
Related News

Rate Setting Process is Customer Driven and Community Focused

EWEB's Board of Commissioners is considering rate changes to help maintain reliable utility services and fund critical investments in Eugene's water and electric infrastructure.

Find Out More

National Preparedness Month: Older adults take control in 1, 2, 3

We know older adults can face greater risks when it comes to the extreme weather events and emergencies we face, especially if they are living alone, are low-income, have a disability, depend on electricity for medical needs, or live in rural areas.

Find Out More

Bethel neighbors boost emergency preparedness during Emergency Water Station event

Staff gave out about 300 emergency water containers to enthusiastic community members eager to learn more about the water station.

Find Out More

How does EWEB recover the costs of serving customers

Here's an overview of the three primary ways EWEB recovers the costs of serving customers and generates the funds needed to keep the power on and the water flowing.

Find Out More

Stay cool during extreme heat events

With temperatures forecasted to reach over 100 degrees over the next several days, we've prepared some tips and tricks to help you stay cool.

Find Out More
Commissioners Approve Utility's First Wildfire Mitigation Plan Strengthening Wildfire Resiliency
July 08, 2022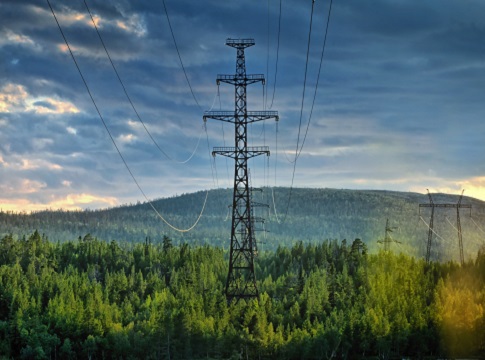 EWEB's Board of Commissioners approved the utility's first Wildfire Mitigation Plan during the July 5 Board meeting. The plan is designed to protect public safety, reduce risk to utility customers and promote electrical system resilience to wildfire damage.
We already have numerous, well-established programs in place for grid reliability and safety that support wildfire risk mitigation. Our new Wildfire Mitigation Plan meets the legislative requirements for Oregon electric utilities to develop risk-based wildfire mitigation plans and adopts more rigorous standards and industry best practices. These include annual vegetation management and equipment inspections in areas of higher wildfire risk. EWEB has also established procedures that make the electric system more sensitive during fire weather events so that it quickly trips off-line to reduce risk of sparking.
"I really appreciate that we are going above and beyond what is required of us. We often tend to be a leader in proactive planning and it's exciting to see us continue with that momentum here," said Mindy Schlossberg, EWEB commissioner at-large.
Action on Wildfire Risk
In recent years the convergence of complex issues is making wildland fire activity more dangerous and destructive than in the past. These factors include increased vegetative fuel loads from decades of fire suppression activities, more development in the wildland/urban fringe and the rising frequency of erratic climate patterns such as drought, extreme heat, and severe storms. While most wildfires ignite from either a natural cause such as lightning strikes or human actions, we recognize utilities have a role to play in the mitigation of wildfire risks.
EWEB's 2022 budget allocates $1 million towards various wildfire risk mitigation activities. These actions fall within five main components for a comprehensive approach to wildfire prevention and response:
Year-Round System Maintenance

– robust design standards and equipment inspections

Vegetation Management

– vegetation removal and tree trimming for clearance around electrical equipment and fire-fuel reduction projects within high-risk fire zones

Targeted Grid Hardening Investments

– infrastructure projects that improve reliability and have wildfire mitigation co-benefits such as use of fire-resistant equipment and construction methods

Wildfire Season Situational Awareness

– operational practices, tools, and monitoring of weather conditions to inform field activities and utility response. (For example, the

ALERTWildfire camera

recently installed on an EWEB communications tower near the Carmen-Smith hydroelectric project.

Real Time Response -

changes to electric system operational settings during Red Flag Warnings to reduce the risk of ignition, up to and including de-energizing lines.
What is a Red Flag Warning?
In our Wildfire Mitigation Plan, immediate operational response is enacted during Red Flag Warnings through our 24/7 Dispatch Center. A Red Flag Warning is issued by the National Weather Service when warm temperatures, very low humidity, and strong winds are expected to combine to raise fire risks. For example, a heightened risk of a lightning storm.
To decrease the risk that EWEB powerlines become a potential ignition point, we change the protective settings on our equipment during a Red Flag Warning. These protective measures include modifying high-voltage electric switches and relays. Just like a circuit breaker in your home, the switch can sense when trouble occurs, such as a tree branch falling on the line and shuts off the power. Turning up the sensitivity in protective settings mode to reduce the potential of sparking a fire may increase the chance of a power outage. We encourage our customers to be ready year-round, have an emergency plan (and supplies) in place, and ensure preparedness for a prolonged power or water disruption – whether caused by snow, ice, wind, or wildfire.
"A big part of this plan is communicating information about red flag events effectively with the community and letting customers know a red flag event does not necessarily mean we're shutting off the power," said John Barofsky, EWEB Commissioner (Wards 2 & 3).
Building upon Community Engagement and Preparedness
The plan builds on EWEB's strong foundation of increasing public safety through effective public outreach on resiliency and emergency preparedness, such as the Pledge to Prepare and water reliability initiatives. As part of this effort, we've outlined specific messaging and imagery for Red Flag Warnings to alert the public of heightened wildfire potential and the changes EWEB would implement on the electric system to reduce wildfire risk. Already, we have a dedicated webpage for Wildfire Safety and Prevention on our website and a Higher Wildfire Risk Area map to help customers determine if their residence is within an area where protective settings may be put in place.
Now we will continue to refine our wildfire risk resources for public awareness, education, and preparedness. A targeted outreach effort to prepare the medically fragile and other vulnerable communities for potential loss of power will be addressed in future iterations of the Wildfire Mitigation Plan. As an initial step, we encourage customers to update their contact information and alert EWEB of any life-sustaining medical equipment needs.
Aligning with EWEB's Core Values
Our new Board-approved plan not only exceeds compliance requirements, but also aligns with several EWEB strategic priorities, policy objectives and core values. The safety of our workforce and community is our first core value and fundamentally drives how we deliver essential utility services to the public we serve. EWEB's Wildfire Mitigation Plan strengthens our emergency response protocols and builds on our robust public engagement around emergency preparedness and safety.
EWEB is committed to adapting its strategies as risk assessment models and technologies mature, and in response to emerging best practices, and changing environmental conditions.