Get in touch with Frank.
It's important to Frank to develop and enhance the utility's relationship with our customer-owners. If you have something to say, he'd like to hear it.
Send Frank an email.
Frank Lawson became our general manager in June 2016. As general manager, Frank directs an approximately 500-employee utility that serves about 200,000 people with electricity and water in the Eugene metropolitan area and the lower McKenzie River Valley.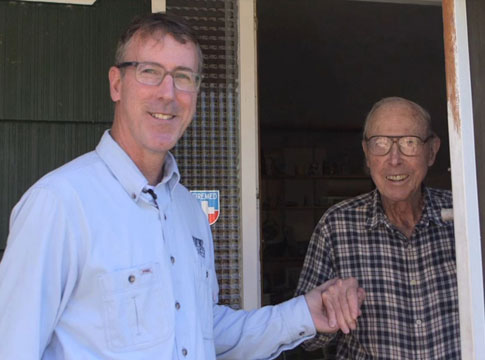 Frank has over 30 years of technical and management experience in various areas including engineering, marketing, operations, customer service, sales, and finance.
During his career, he has lead the development and launch of technology, products, systems, and services used in power generation and delivery, drinking water treatment, pharmaceutical and semiconductor manufacturing, and a variety of other industries. He has worked for small entrepreneurial organizations, as well as large companies including Danaher, Pacific Scientific, and JELD‐WEN. More recently, as EWEB's Electric Systems Engineering Supervisor, Frank was responsible for many aspects of electric transmission & distribution infrastructure planning, system reliability and regulatory compliance, capital financial planning, and capital project execution for the utility.
Frank is a registered Professional Engineer in the State of Oregon. He earned a Bachelor of Science Degree in Electrical and Computer Engineering from Oregon State University, and a Master of Business Administration from Northwest Christian University.