We are pleased to partner with Forth Mobility to offer the GoForth Electric CarShare program to bring access and exposure of electric vehicles to our community and beyond.
Funding for this program is in part made possible by the Oregon Clean Fuels Program (CFP) administered by the Oregon Department of Environmental Quality (ODEQ).
This program is not directly managed by EWEB. For questions on signup and/or vehicle issues, please contact the Forth GoForth CarShare team directly by calling 503-850-0007 or emailing carshare@forthmobility.org.
---
Locations and vehicles
In Eugene, the following locations are available:
Lane Transit District – Santa Clara Station
Vehicle: 2019 Nissan LEAF, 150 miles range
Availability: Anyone
Saint Vincent de Paul – Iris Place
Coming soon:
City of Eugene – Broadway South
Vehicle: To be determined
Availability: Anyone
GoForth Electric CarShare participants have access to other locations (Oregon and Washington) in the network.
Current locations:
Ashland, Southern Oregon University - 390 Wightman Street
La Pine, Hawks's View - 51750 Little Deschutes Lane
Bend, Legacy Landing - 2065 NE Tuscan Way
Philomath, Consumers Power, Inc - 6990 W Hills Road
The Dalles, Wasco County Veterans Office - 201 Federal Street
Clatskanie, Clatskanie PUD - 495 E Columbia River Highway
Veneta, West Coast Electric Highway - 88184 Territorial Road
Longview, Cowlitz PUD - 961 12th Avenue (Washington)
Future locations:
Medford, OR
Bingen, WA
White Salmon, WA
Jackson, WY
And more coming up
Visit the GoForth Electric CarShare program page for updated information.
---
How it works
Carsharing is a system where individuals have access to a network of vehicles for short-term rentals. You can view where cars are located and make reservations in a few simple steps using the carsharing app.
GoForth is available to anyone over 21 years of age with a valid driver's license, relatively clean driving record, and a valid credit, debit or bank card. Members have access to a network of cars in communities throughout Oregon.
The first two-hour ride with GoForth is free. Recurring rentals are $4 per hour.
Download the MioCar Networks App from the App Store or Google Play.
Register Your Account:You'll need to enter your driver's license and credit/debit card. It may take up to 3 business days to process.
Onboarding Call: Talk with a GoForth staff member (15-minutes or less). Call 503-850-0007
Reserve the vehicle through the Miocar Networks app for a time you'd like to use it.
Unlock the vehicle with the Miocar Networks app and drive.
Return the vehicle to the parking spot after your trip and plug it in. View the in-car instructions sheet for more details.
Need Help? Call 503-850-0007 or email carshare@forthmobility.org.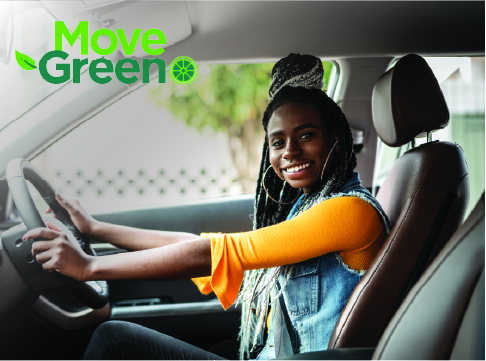 ---
Related Programs
We're pleased to offer grant funding to help increase awareness, access, infrastructure, and adoption of electric mobility in EWEB service territory.
More and more people are choosing electric vehicles over gas-powered cars to reduce pollution, conserve energy, save money and reduce their carbon footprint.
Help reduce your utility bill and lower your carbon footprint by living green. We offer rebates and loans for your home or rental property that can help offset the upfront cost to upgrade heating, cooling, water heating, windows and insulation.
Lower your operating costs and reduce your business's carbon footprint by working green. We offer a variety of incentives to help you make improvements to your facilities.