Related News
Related News

Rate Setting Process is Customer Driven and Community Focused

EWEB's Board of Commissioners is considering rate changes to help maintain reliable utility services and fund critical investments in Eugene's water and electric infrastructure.

Find Out More

How does EWEB recover the costs of serving customers

Here's an overview of the three primary ways EWEB recovers the costs of serving customers and generates the funds needed to keep the power on and the water flowing.

Find Out More

EWEB establishes multipronged resiliency policy

Disaster recovery and prevention are being embedded in all operations and processes.

Find Out More

Trends that are impacting your utility rates

Needed infrastructure investments and rising costs of operations will require increases in the price of water and electric services.

Find Out More

EWEB and City finalize sale of former riverfront headquarters

The two buildings on 4.4 acres will transformed into Eugene's new City Hall. EWEB and the City signed closing documents and officially handed over the site keys on Tuesday.

Find Out More
Commissioners to Hold Virtual Meeting April 7
April 06, 2020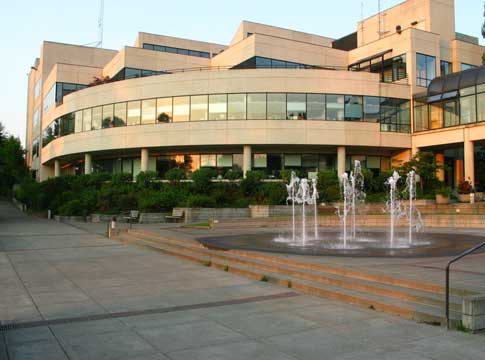 Commissioners will hold their regularly monthly meeting on Tuesday via telephone to adhere to Oregon Gov. Kate Brown's "Stay Home, Save Lives" executive order to mitigate the spread of the coronavirus. To comply with the governor's order, there will be no in-person attendance at the virtual meeting.

Members of the public wishing to provide comments regarding EWEB business are invited to do so by sending an email to eweb.answers@eweb.org with the subject line "public comment". All public input will be reviewed by commissioners and executive staff.
Written testimony of 200 words or less will be read into the public record, time permitting, and all testimony will be summarized in the meeting minutes. Those interested should submit comments by 4:30 p.m. on April 7. For more information on Tuesday's meeting, which beging at 5:30 p.m., or to view the agenda, click here.
Members of the public can listen to a live audio version of the meeting by calling (971) 285-4518. The conference ID is 816398730. Those who call into the meeting are asked to mute their microphones.
An audio recording of the meeting will be available by the afternoon of April 8 on the Board minutes page.