Get in touch with Matt.
Matt can be reached at 541-685-7706 or by email. It's important to us you receive a timely response, so your email will be copied to the General Manager's office.
Matt McRae joined the board in 2021. He was elected to represent Wards 1 & 8. His current term expires 2024.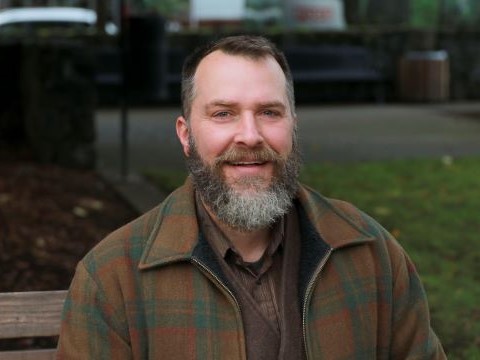 As a Commissioner, Matt is an advocate for affordable, reliable renewable energy and clean, affordable water. Matt also sees that EWEB has a role to play in reducing our community carbon footprint, from supporting adoption of electric vehicles to helping households switch off of natural gas and onto clean electricity.
Matt McRae is the Long Term Disaster Recovery Manager for Lane County. Matt previously served as the Climate Policy Strategist for Our Children's Trust and prior to that Matt worked as the Climate and Energy Analyst and the Natural Hazards Specialist for the City of Eugene.
Matt has a B.S. from the College of Natural Resources at Utah State University.